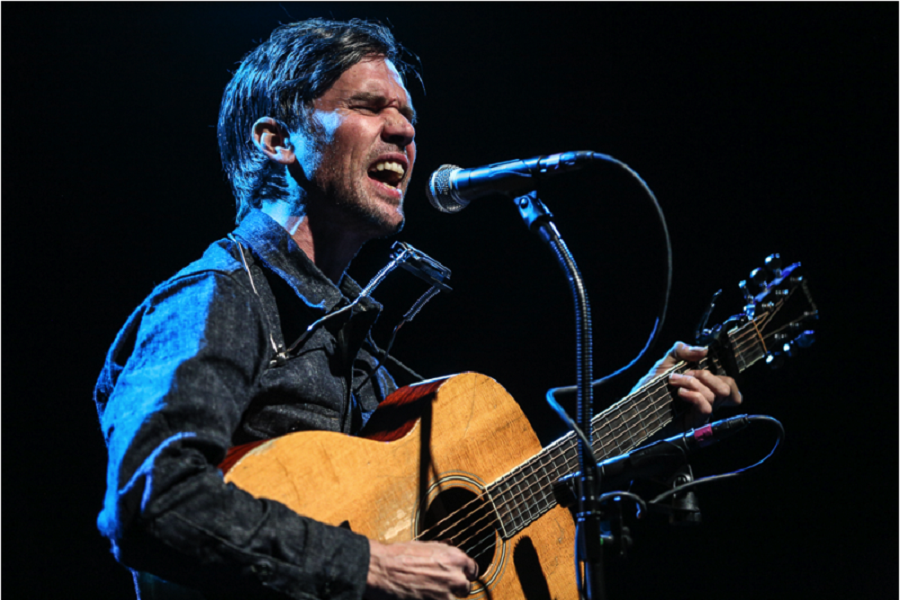 "Samson and Delilah" is a traditional song based on the Biblical parable of the seductress Delilah whom Samson loved, and who led to his downfall. The song has been covered by Blind Willie Johnson, Bruce Springsteen, Bob Dylan and many others the version of the song best known is by The Grateful Dead from their 1977 album 'Terrapin Station.'
Neo folk interpreter Willie Watson infuses the work with fresh blood of reverence and stirring giving those others versions a worthy running. The song is given a Sunday morning gospel feel by the special guest vocals by The Fairfield Four.
Produced by David Rawlings and recorded on analog tape at Woodland Sound Studios in Nashville, TN, Watson's anticipated new solo album, 'Folksinger Vol. 2' features eleven songs unearthed from the canon of American folk music including songs popularised by Leadbelly, Reverend Gary Davis, Furry Lewis and Bascom Lamar Lunsford. In addition to The Fairfield Four on three tracks, the album features Gillian Welch, Old Crow Medicine Show's Morgan Jahnig and Punch Brothers' Paul Kowert.
"I'm not trying to prove any point here," Watson comments, "and I'm not trying to be a purist. There's so much beauty in this old music, and it affects me on a deep level. It moves me and inspires me. I heard Leadbelly singing with the Golden Gate Quartet and it sounded fantastic, and I thought, 'I want to do that.' I heard the Grateful Dead doing their version of 'On the Road Again,' and it sounded like a dance party in 1926, and I wanted to do that, too. That's the whole reason I ever played music in the first place—because it looked and sounded like it was going to be a lot of fun."
The new album arrives three years after 'Folk Singer Vol. 1,' Watson's first release since parting ways with Old Crow Medicine Show in 2011.
Based in Los Angeles, Watson is a member of the Dave Rawlings Machine and will soon make his acting debut in the Coen Brother's latest project, "The Ballad of Buster Scruggs."
FOLKSINGER VOL. 2 TRACK LIST
1. Samson And Delilah (feat. The Fairfield Four)
2. Gallows Pole
3. When My Baby Left Me
4. Dry Bones
5. Walking Boss
6. On The Road Again (feat. The Fairfield Four)
7. The Cuckoo Bird
8. Always Lift Him Up And Never Knock Him Down
9. John Henry
10. Leavin' Blues
11. Take This Hammer (feat. The Fairfield Four)
Willie Watson's 'Folksinger Vol. 2 will be released September 15
via Acony Records