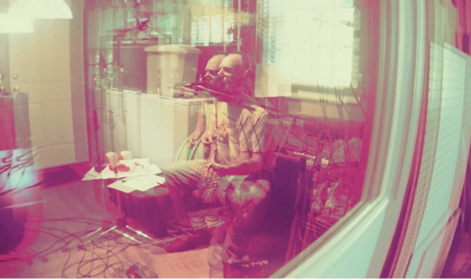 Brad Armstrong is an auteur of atmosphere. On his newest release the guitarist, keyboardist and vocalist of the post-Southern rock band the Dexateens is working in the darker areas of the human psyche and the relationships and culture it forges to cast those shadows.
On 'Cherokee Nose Job' A strummed acoustic guitar gives no tell of the grizzly scene being set.
"Drew my best hunting blade, through my long, lost lovers face, and I sent her in the street to make amends."
Slide dobro and electric guitar snakes around, refrains then bursts into a rushing torrent of feedback, bloodlust and righteous indignation.
Armstrong says of the song:
"CNJ is one of the more violent and harsh songs I've written. The plains Indians had a thing where if a woman were found to be cheating on her husband, they would slit her face open, up her lips and through her nose, so the rest of the tribe could see what part of her got her in trouble. The husband would do it. Stephen King had a riff about it in his novella Rage, which has stuck with me since I read it, at about age 14 or so. I just got to thinking about this Jim Jones kind of dude, like in Dogs of God by Pinckney Benedict, making his crazy family up in the mountains, and how he would probably do something like that. I had originally started doing a whole record about this crazy dude, but scrapped it. There are three tunes that survived from this project: CNJ, Deep Water, sung by Maria Taylor, and Shrines. I decided not to run them together in the sequence or anything, but those three go together."
'Cherokee Nose Job' is from Brad Armstrong latest release "Empire." Two songs from the album have been placed on the Audience Network's show "Kingdom" as well as ABC's hit show "Nashville".
https://soundcloud.com/cornelius-chapel-records/07-cherokee-nose-job?in=cornelius-chapel-records/sets/brad-armstrong-empire