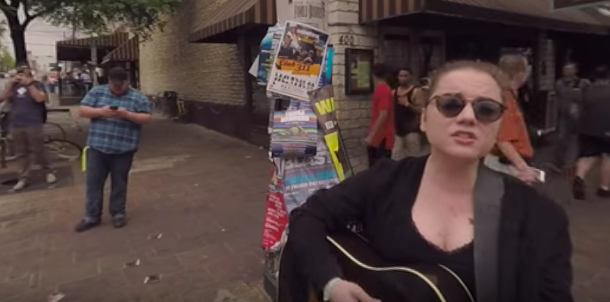 It's been a few years since I've braved the tipsey throngs of Austin's South-By-Southwest, and mostly I don't miss it. But with the growing roots music showcases like Jenni Finlay Promotions & Conqueroo's
Rebels & Renegades showcase, Bloodshot Records and Billy Reid and Newport Folk Festival's Shindig I might have to make an exeption next year.
For now I will enjoy not standing in lines and being jostled by texters and watch these excellent clips from some of Americana's best at SXSW 2016.
A great little sampler of Aoife O'Donovan, Robert Ellis and Sarah Jarosz at St. David's Church

Aaron Lee Tasjan, 12 Bar Blues, Mercado South, SXSW, 3/19/16

Lydia Loveless 360 Acoustic Performance of 'Clumps' Closing #SXSW on 6th Street

Ray Wylie Hubbard plays his grit-folk 'Snake Farm' at the Guitartown/Conqueroo Party at The Dogwood

Americana literary laureate James McMurtry plays 'Copper Canteen' at El Mercado

Ryan Adams playfully busts some SXSW chops before launching into a heartfelt "Dirty Rain"