"Baron Lane was born in a family of musicians and music lovers and he has always supported great music since he was a child." Billy Joe Shaver
"Twang Nation has a wonderfully eclectic and deeply musical sensibility. Baron isn't afraid to have a real opinion. Totally refreshing and inspiring site." Rosanne Cash
"Twang Nation is one of those kind of shining lights in the ever-growing darkness that is the non-mainstream country landscape. Besides being a reputable, fair and good-spirited source for all things country and Americana, Twang Nation also offers a refreshingly pure look at the underground and independent side of southern music. I always know I can count on Baron Lane's keen and mature eye to give me a really credible look at what our music is looking like." Shooter Jennings
"TwangNation.com is my constant source of all things Americana and then some. From clips of my current and past heroes to insightful commentary about the state of the musical union, I keep it close at hand. Baron knows all – and I lost a bottle of bourbon to prove it." John Paul White (The Civil Wars)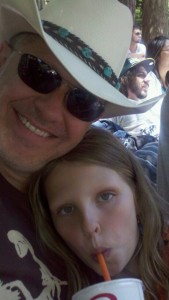 Social and cultural displacement was the fertile ground that establish Twang Nation.
Moving from San Antonio , Texas to Hell's Kitchen of New York City in 2003 sent Baron Lane, the blogger known as Twang Nation, to seek music that spoke to his current condition and redefined the roots he grew up with. In a 10th Ave record store he serendipitously came across two things that changed him forever; Issue #53 of No Depression magazine (with Willie Nelson on the cover) and Uncle Tupelo's debut album "No Depression." "Both came to me at a time I was weighing what it means to be from Texas and the state of country music today. I know there had to be something that held the beauty, spirit and grit of the great songs and the culture. It was a fortuitous time for me that came from a seemingly unlikely place."
The Summer of 2004 TwangNation.com was born (Tarnation.com and Hillbillymusic was already taken.) Besides collecting and posting music he loved he lurked on sites like Hank Williams' III posting board "At first I just sat back and read the back and forth and occasionally lobbed a name or an album. Over time I was holding my own with people that loved similar music but had a much deeper knowledge."
2004 was also 5 years after Napster knocked the music business back on it's heels. "It occurred to me that many of the old rules no longer applied, well the industry ones anyway. The irrefutable rule of being a great musician still holds in my mind. I thought I might have a role to play here."
"The business of music is still rolling from Napster, but in a business sense Americana and roots audiences are a great community. They tend to be better educated, more affluent and more loyal than an average music listener. For advertisers they're a great market as long as you know how to honestly communicate with us and actually have something of value to offer. They know BS when they see it."
Fast forward to today "I've been very fortunate to be a member of the dysfunctional family of roots music and Americana. The music is still the most vibrant out there. It's authenticity appeals to fans of punk, metal, soul.. Hell even older rockers have found a fountain of youth of sort there." This road has led me to great music, great live performances, and great people toiling behind the scenes. It has also allowed me to meet some of my heroes that I would have never had an opportunity to do otherwise."
"I love what this has become and think the people that share a passion are some of the best in the world. I hope I've been able to bring people to some great music and helped a band or musician sell a few more album, tickets or t-shirts. I can't imagine giving it up. It's a labor of love."
Here's the the future and great music.