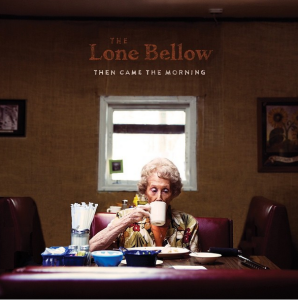 2014 was another bumper crop year for Americana and roots music. We shared our favorites and you weighed in with more. 2015 shows no signs of easing up as stalwarts like Steve Earle and James McMurtry and young guns like The Lone Bellow and American Aquarium are planning releases.
The list below is not a definitive 2015 Americana release list, it's all early months. But it's as close as I can get with the information available at year's close. The list is in chronological order based on release date, which mostly occurs on an planned Tuesday target which for some reason (none good) persists.
See one missing? Leave it in the comments.
Look for new things coming in the New Year at Twang Nation. It's going to be a great year.
Have a happy, and safe, New Years. See you on the other side.
January 13TH
Justin Townes Earle – 'Absent Fathers'
Cody Jinks – 'The Adobe sessions'
Cody Canada & the Departed "Hippie Love Punk"
January 20th
The Waterboys – 'Modern Blues'
Ryan Bingham – 'Fear and Saturday Night'
Haley Cole – 'Illusions'
Caitlin Canty – 'Reckless Skyline'
January 27th
The Lone Bellow – 'Then Came The Morning'
Paul Kelly – 'The Merry Soul Session'
Punch Brothers – 'The Phosphorescent Blues'
February 3rd
Bob Dylan – 'Shadows in the Night'
Murder by Death – 'Big Dark Love'
Hiss Golden Messenger – 'Southern Grammar EP'
Gurf Morlix – 'Eatin' At Me'
February 10th
Father John Misty – 'I Love You, Honeybear'
Robert Earl Keen – 'Happy Prisoner'
Gretchen Peters – 'Blackbirds'
Rhiannon Giddens – 'Tomorrow Is My Turn'
Blackberry Smoke – 'Holding All the Roses'
Owl Country – 'Owl Country'
6 String Drag – 'Roots Rock 'N' Roll'
February 17th
Phosphorescent – 'Live at the Music Hall'
Steve Earle & The Dukes- 'Terraplane'
Whitehorse – 'Leave No Bridge Unburned'
Rev. Peyton's Big Damn Band – 'So Delicious'
Wrinkle Neck Mules – 'I Never Thought It Would Go This Far'
The Mavericks – 'Mono'
February 24th
Elvis Perkins- 'I Aubade'
James McMurtry – 'Complicated Game'
Steve Gunn & Black Twig Pickers – 'Seasonal Hire'
Nora Jane Struthers – 'Wake'
The Lowest Pair – 'The Sacred Heart Sessions'
Elana James – 'Black Beauty'
March 3rd
Ryan Culwell – 'Flatlands'
Brandi Carlile – 'Firewatcher's Daughter'
Gill Landry – 'Gill Landry'
Andrew Combs – 'All These Dreams'
Caroline Spence – 'Somehow'
Dorthia Cottrell – 'Dorthia Cottrell'
March 10th
Joe Pug's – 'Windfall'
Tom Paxton – 'Redemption Road'
Porter – 'This Red Mountain'
March 13th
The Coal Creek Boys – 'Out West'
March 17th
Liz Longley – 'Liz Longley'
Stone Jack Jones – 'Love & Torture'
March 24
Humming House – 'Revelries'
Gabrielle Papillon – 'The Tempest of Old'
Doc Watson, Bill Monroe + – Classic American Ballads from Smithsonian Folkways
March 27th
Allison Moorer – 'Down To Believing'
March 31st
William Elliott Whitmore – 'Radium Death'
Sarah Gayle Meech – 'Tennessee Love Song'
Simon Joyner – 'Grass, Branch & Bone'
April 1st
The Devil's Cut – 'Antium'
April 7th
Delta Rae – 'After It All'
Folk Family Revival – 'Water Walker'
Carl Anderson – 'Risk of Loss'
Pokey LaFarge – 'Something in The Water'
Ray Wylie Hubbard – 'The Ruffian's Misfortune'
April 14th
Dwight Yoakam – 'Second Hand Heart'
Lowland Hum – 'Lowland Hum'
Shinyribs – "Okra Candy"
April 15th
Lucia Comnes – "Love, Hope & Tyranny"
The Damnwells – 'The Damnwells'
April 21st
John Moreland – 'High On Tulsa Heat'
Nicki Bluhm and The Gramblers – ' Loved Wild Lost'
Jimbo Mathus – 'Blue Healer'
Ryan Adams – "Live at Carnegie Hall'
April 27TH
Lewis & Leigh – 'Missing Year EP'
April 28th
Charlie Parr -'Stumpjumper'
Odessa – 'Odessa'
May 4th
Shelby Lynne – 'I Can't Imagine'
May 5th
Mandolin Orange – 'Such Jubilee'
Hannah Miller – 'Hannah Miller'
May 12th
Jimmy LaFave – 'The Night Tribe'
Eilen Jewell – 'Sundown over Ghost Town'
Emmylou Harris and Rodney Crowell – 'The Traveling Kind'
Della Mae – 'Della Mae'
May 19th
Darrell Scott – "10 – Songs of Ben Bullington"
Jamie Lin Wilson – 'Holidays & Wedding Rings'
June 2nd
The Mike + Ruthy Band – "Bright As You Can"
Dawes – "All Your Favorite Bands"
June 9th
Sam Outlaw – "Angeleno"
The Deslondes – "The Deslondes"
Dale Watson – "Call Me Insane"
Courtney Patton – "So This Is Life"
Uncle Lucius – "The Light"
Chris Hennessee – "Greeting from Hennessee"
Sammy Kershaw – "I Won't Back Down"
June 23rd
Beth Bombara – 'Beth Bombara'
Larry Campbell and Teresa Williams – 'Larry Campbell and Teresa Williams'
Richard Thompson – "Still"
Kacey Musgraves – "Pageant Material'
July 17th
Jason Isbell – 'Something More Than Free'
July 31st
Daniel Romano – 'If I've Only One Time Askin' '
August 7th
Lindi Ortega – "Faded Gloryville"
August 11th
Angela Easterling – "Common Law Wife"
August 14
Rod Picott – "Fortune'
The Waifs – 'Beautiful You'
August 21st
The White Buffalo – 'Love and the Death of Damnation'
September 18th
Turnpike Troubadours – "Turnpike Troubadours"
September 25th
Patty Griffin – 'Servant Of Love'
October 30th
The Yawpers – 'American Man'
Steve Martin and Edie Brickell – "So Familiar"