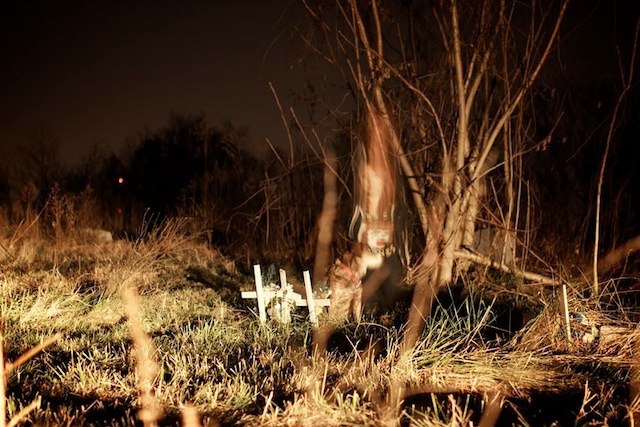 Dorthia Cottrell steps out of the din of her doom metal band, Richmond Virginia's Windhand, to stroll the subtle climes of folk and Americana for her self-titled debut solo album (March 3)
Her take on Gram Parson's "Song For You" (hear below) is a daring choice, and she pulls it off beautifully. A single, simple acoustic guitar strummed around her heart-breakingly expressive voice she gives Gram's treasure a new lustre.
"Song For You," a cover of Townes Van Zandt's "Rake" and 8 originals comprise the album.
Pre-order here. Dorthia Cottrell first ever U.S. tour dates below.
Dorthia Cottrell Live Dates:
March 22 – Strange Matter – Richmond, VA (RECORD RELEASE)
April 29 – St. Vitus – Brooklyn, NY
May 5 – TBA – Marshall, NC #
May 6 – Crow and Quill – Asheville, NC #
May 7 – Poison Lawn – Knoxville, TN #
May 8 – tba – Nashville TV #
May 9 – Louisville, KY #
May 10 – Peoria Pizza Works, Peoria, IL #
May 11 – Liar's Club – Chicago, IL #
May 12 – Cobra Lounge Chicago, IL #
May 13 – Afternoon In store at Indy CD & Vinyl #
May 14 – Night show at Melody Inn -Indianapolis, IN #
May 14 – Space Bar – Columbus, OH #
May 15 – Howler's Coyote Café – Pittsburgh PA #
May 16 – Good Weekend – Allentown – PA #
May 17 – TBA – NYC #
May 18 – TBA – Philadelphia PA #
May 19 – Metro Gallery – Baltimore, MD #
May 20 – TBA – DC #
May 21 – TBA – Richmond #
June 14 – Suoni Festival – Montreal, QB
# – w/ Nate Hall