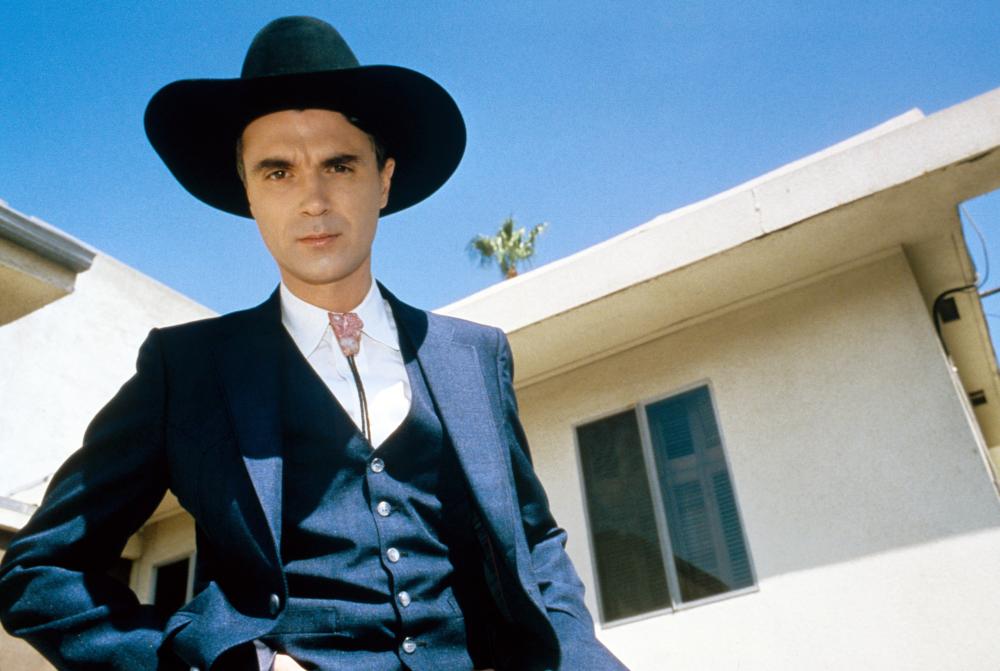 Great music appears to transcend genre. Talking Heads might have been rooted in the 70's New York Punk Rock movement but it was quickly apparent Byrne and Co. where a different animal altogether.
Art rock, pop, Afrobeat influences elevated their music far above many of their peers leading to many influential classics in spite of a lack of few actual "hits."
Here are a few clips of roots performers reinterpreting and paying tribute to The Talking Heads.
Shawn Colvin – "This Must Be the Place (Naïve Melody)"

Bonnie Raitt – Burning Down The House

Greensky Bluegrass -"Road To Nowhere"

The Lumineers – 'This Must Be The Place (Naive Melody)'

Jason Isbell & the 400 Unit – "Psycho Killer"

Josh Ritter – Harrisburg/Once in a Lifetime

Yonder Mountain String Band – "GirlFriend is Better"

David Byrne & Richard Thompson – "The Big Country"