It's that time again twangers. Yes, Record Store Day 2013 is upon us. The day when us music fans can snatch up slabs of limited pressing vinyl from our favorite artists and help local independent records store to not become bygone relics. That would stink.
This year's RSD2013 releases offer some great selections from the roots and Americana side of the fence. Willie Nelson demos? Yes please! Waylon Jennings and Old 97s collaboration? Oh yeah!
Check the hilarious video from RSD1013 Ambassador Jack White below, where he details the shady doings of the music industry, the Masons and the NBA draft (sort of) and on April 20th head to your local independent record store to pick up one of the limited edition goodies below.
Head to the official RSD2013 site to get a complete list of releases and participating stores.
https://www.youtube.com/watch?v=etxYxIfDhXc
Chet Atkins
Black Jack EP
Format: 7″ Vinyl
Label: SUNDAZED
Release type: RSD Exclusive Release
More Info:
Previously unreleased recordings by this guitar master
Midnight, Boo Boo Stick Beat, Blackjack, Blue Moon of Kentucky
The Avett Brothers/ Randy Travis
Format: 7″ Vinyl
Label: Warner Music Nashville
More Info:
Limited edition split single. Randy Travis covers the Avett Brothers' "February", The Avett Brothers covers the Randy Travis song, "Three Wooden Crosses.
The Band
The Last Waltz
Format: 12″ Vinyl
Label: Rhino
More Info:
3 180 Gram LPs, Numbered RSD Edition. All original packaging with Embossing and two foils. All original inner sleeves plus 12-page booklet. Out of print for more than a decade.
Billy Bragg
No One Knows Nothing Anymore / Song of the Iceberg
Format: 7″ Vinyl
Label: Cooking Vinyl
Blitzen Trapper
Blitzen Trapper Deluxe Reissue
Format: 12″ Vinyl
Label: LidKerCow, LTD
More Info:
Blitzen Trapper's debut album from 2003 will be available for the first time on vinyl in celebration of it's 10th Anniversary. The record was remastered by Bruce Barielle and the lacquers were cut by Jeff Powell at Ardent Studios in Memphis, TN. A very limited edition run, the record is pressed on 180g vinyl with a free digital download of the entire record with five previously unheard bonus tracks from the original sessions.
Joe Bussard
Guitar Rag/Screwdriver Slide
DETAILS
Format: 78 rpm 10″
Label: Tompkins Square
Calexico
Spiritoso
Format: 12″ Vinyl
Label: Anti/Epitaph
Kasey Chambers and Shane Nicholson
Rattlin Bones
DETAILS
Format: 12″ Vinyl
Label: Sugar Hill
Elizabeth Cook / Jason Isbell
Tecumseh Valley b/w Pancho & Lefty
DETAILS
Format: 7″ Vinyl
Label: 31 Tigers
Release type: RSD Exclusive Release
More Info:
"Tecumseh Valley" b/w "Pancho & Lefty"
Studio versions of both artists covering Townes Van Zandt. They originally performed these songs on Late Night with David Letterman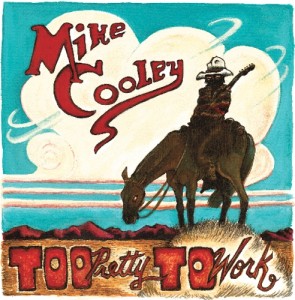 Mike Cooley
Too Pretty To Work
Format: 7″ Vinyl
Label: Cooley Records
More Info:
Record Store Day 7″ featuring 2 live tracks recorded at shows in 2012.
1 – Self Destructive Zones (3:36)
2 – Get Downtown (3:12)
Bob Dylan
Wigwam
Format: 7″ Vinyl
Label: Columbia
More Info:
A – Wigwam (Unreleased Demo,) B – Thirsty Boots (Previously Unreleased) — Two previously unreleased Bob Dylan recordings from the Self Portrait sessions. Includes a demo version of "Wigwam" and the previously unreleased track "Thirsty Boots." Taken from the forthcoming release, The Bootleg Series Vol. 10.
Justin Townes Earle
Yuma
Format: 10″ Vinyl
Label: Bloodshot Records
More Info:
Previously released debut EP from Justin Townes Earle, now on vinyl for the first time. 10″ vinyl. Colored vinyl (opaque gold). Limited to 1000 copies, for RSD.
The Ghost of Virginia, You Can't Leave, Yuma, I Don't Care, Let the Waters Rise, A Desolate Angels Blues
Alejandro Escovedo/Chris Scruggs
78 rpm 10
Format: 10″ Vinyl
Label: Plowboy Records
More Info:
78 rpm 10″ A/B single release of two covers of Eddy Arnold standards by Alejandro Escovedo (A side) and Chris Scruggs (B side) for upcoming "You Don't Know Me: Rediscovering Eddy Arnold" album project due in May 2013
a side : "It's a Sin" by Alejandro Escovedo – B side: "Just A Little Lovin' (Will Go A Long Way" by Chris Scruggs
Giant Giant Sand
Return to Tucson
DETAILS
Format: 12″ Vinyl
Label: Fire / Cargo
More Info:
limited to 1000 copies. 12″LP featuring 8 remixes by John Parish and Ali chant from tracks that featured on 2012's 'Tucson' LP.
SIDE A: Lost love (John Parish + Ali Chant Remix); Undiscovered Country (John Parish Remix); Wind Blown Waltz (John Parish + Ali Chant Alternative Mix); Thing Like That (Ali Chant Extended Version) SIDE B: Carinito (Ali Chant Alternative Mix); Not The End Of The World (Ali Chant Alternative Version); Hard Morning in a Soft Blur (Chris Schultz Extended Version(; Forever & A Day (John Parish + Ali Chant Alternative Mix)
Golden Gunn (Steve Gunn + Hiss Golden Messenger)
Golden Gunn
Format: 12″ Vinyl
Label: Three Lobed / Thrill Jockey
More Info:
Golden Gunn is a collaboration between Steve Gunn and Hiss Golden Messenger. LP comes with a download code. Only 870 made.
Jackie Greene
Love Is A Shining Catastrophe/Sweet Somewhere Bound 7
DETAILS
Format: 7″ Vinyl
Label: self-released
More Info:
7″ Vinyl Single in 4/c jacket with 2 "A" Sides and 5 song digital download.
Patty Griffin
Ohio
Format: 7″ Vinyl
Label: New West
More Info:
This is a single A-side 7" pressed on heavyweight vinyl. The vinyl is black, hand-numbered 1-500, and Patty will sign Side B on 25 of the records, which will be randomly distributed. This song is from her forthcoming album, American Kid, due out 5/14/13. This will come in an all white sleeve with a stamped logo and a stickered UPC.
IMAGINATIONAL ANTHEM VOL. 6 : ORIGINS OF AMERICAN PRIMITIVE GUITAR
Format: Gatefold Vinyl Ltd 1500
Label: Tompkins Square
If American Primitive Guitar begins with John Fahey and the Takoma School, then the actual origins of this sound is found within this collection of fourteen classic solo guitar performances. Recorded between 1923 to 1930, this set is the "Rosetta Stone" of style and repertoire tapped into deeply by Fahey, Basho & Rose, among many others. Sam McGee, Riley Puckett, Bayless Rose, Sylvester Weaver, Lemuel Turner, Frank Hutchison and Davey Miller are the rural artists included in this anthology. Each one of these showcases a particular technique and sensitivity sourced from the earlier 19th century parlor guitar tradition. Several of these sides are reissued for their first time including Sylvester Weaver's "Guitar Blues" which is the first solo finger picked guitar solo ever recorded. Stunningly remastered and annotated by Christopher King.
Iron and Wine
Next to Paradise/Dirty Ocean
Format: 7″ Vinyl
Label: Warner Bros.
Release type: RSD Exclusive Release
Sarah Jarosz
Live At The Troubadour
Label: Sugar Hill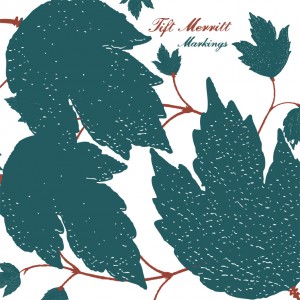 Tift Merritt
Markings
DETAILS
Format: 12″ Vinyl
Label: Yep Roc
Release type: RSD Exclusive Release
More Info:
4-song 12″ featuring an unreleased track, a live track and two acoustic tracks from Traveling Alone. Covered with a tactile cross-stitched/embroidered record cover.
Mumford & Sons
Live at Bull Moose
DETAILS
Format: 10″ Vinyl
Label: Glassnote
More Info:
"""I Will Wait"" ""Ghosts That We Knew"" ""Where Are You Now"" ""Awake My Soul"" — 3 or 4 songs from their bull moose instore – 10″" version"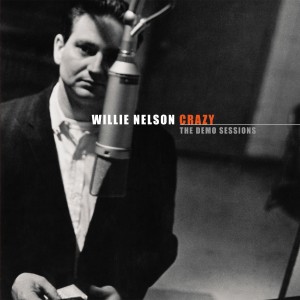 Willie Nelson
Crazy: The Demo Sessions
Format: 12″ Vinyl
Label: Sugar Hill
More Info:
When Willie first got to Nashville he cut some demos for Ray Price and Hal Smith's publishing company, Pamper Music. Though these cuts were used to pitch songs to artists (including 'Crazy' for Patsy Cline) and producers, many weren't released. These 1960-1966 tracks are raw, real and really good, clearly the work of an artist/songwriter headed for stardom.
Willie Nelson
Someday My Prince Will Come
Label: Legacy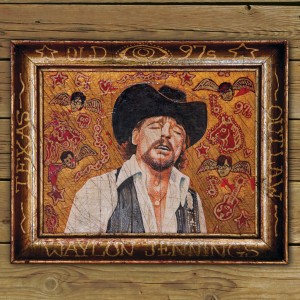 Waylon Jennings / Old 97s
Format: 7″ Vinyl
Label: Omnivore Recordings
More Info:
2 x 7″
Two tracks from Old 97s sessions with Waylon Jennings, and two additional Old 97s demo tracks. Cover art by Jon Langford of the Mekons and Waco Brothers, and famed painter of country icons.
Iron Road The Other Shoe, Visiting Hours (1996 demo), Fireflies Take 2 (1996 demo)
Gram Parsons
Gram Parsons & The Fallen Angels-Live 1973 7
Format: 7″ Vinyl
Label: SIERRA
More Info:
Originally released in 1982 as a bonus 7″ EP to Sierra Records "Live 1973" LP release of Gram Parsons with Emmylou Harris with full color sleeve.
Side One: Medley- Bony Moronie, 40 Days, Almost Grown Side Two: Conversations, Doing It in the Bus, Broken EBS Box, Hot Burrito #1
Phosphorescent
Aw Come Aw Wry
Label: Misra Records
More Info:
Previously released title from Phosphorescent, and one of the best-selling, on Misra. This will be the first time that it is available on vinyl.
CHARLIE POOLE & THE HIGHLANDERS : THE COMPLETE PARAMOUNT & BRUNSWICK RECORDINGS, 1929
Vinyl w/ Poster Ltd 1500
From 1926 to 1930 one of the most popular rural string bands on record was Charlie Poole & The North Carolina Ramblers. Through their 78 RPM discs and their various performances, Charlie Poole was second only to Gid Tanner and His Skillet Lickers. Poole's uniquely syncopated three finger banjo picking style coupled with his Piedmont vocal inflections eventually colored and defined much of what we consider "old-time" music. The classic configuration of banjo, fiddle and guitar with vocals was encouraged by the main label that promoted Poole but he also wanted to record instrumentals featuring twin-fiddle and piano. As renaming his group The Highlanders, Poole was able to actualize this musical vision. This collection contains all of the sides that Poole made with Roy Harvey, Lucy Terry, and twin-fiddlers Lonnie Austin & Odell Smith. Remastered in beautiful sound by Christopher King and with notes written by old-time musician and scholar Kinney Rorrer.
Punch Brothers
"Ahoy!" – 33 1/3 rpm Vinyl EP
Label: Nonesuch Records
For the first time, the EP has been pressed on 10″ vinyl for Record Store Day, and includes songs by Josh Ritter ("Another New World"), Gillian Welch and David Rawlings ("Down Along the Dixie Line"), Punch Brothers ("Squirrel of Possibility"), and Mclusky ("Icarus Smicarus"), along with one traditional tune, arranged by Punch Brothers ("Moonshiner"). Originall yrecorded during the Nashville sessions for their 2012 album Who's Feeling Young Now?,
Richard Thompson
Salford Sunday
DETAILS
Format: 7″ Vinyl
Label: New West
More Info:This is a single A-side 7" pressed on heavyweight vinyl. This song is off of the release Electric (2/5/13). The vinyl is black, hand-numbered 1-500. Richard will sign Side B on 25 of the records, which will be distributed randomly
Frank Turner
Recovery
Format: 7″ Vinyl
Label: Interscope
Various Artists
Yep Roc Hearsay / They Call It Rock
Format: 12″ Vinyl
Label: Yep Roc
Release type: RSD Exclusive Release
More Info:
2 Song 12″ on clear vinyl, 24 Yep Roc Artist performing, DVD of recording session, hand made cover
Yonder Mountain String Band
Format: 12″ Vinyl
Label: Vanguard