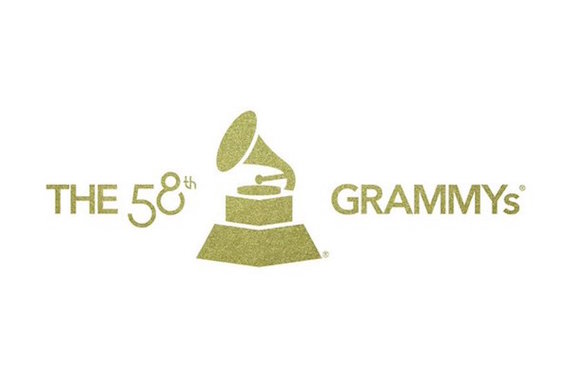 Grit, heart and soul found it's way between the sequins and glitter of the 58th Grammy Awards in Los Angeles. Folks that have been bustin Asa's for years, and sometimes decades, get recognition (and hopefully a bump in music and ticket sales) and a chance to stand toe-to-toe with ther accomplished msusiaans and remind the sometimes jaded industry audience why music will always tie us into a shared human condition.
Here are some highlights:
After four nominations The SteelDrivers proved the fifth time is the charm. The Nashville-based bluegrass badasses won thier first Grammy for Best Bluegrass Album for their fifth realese 'The Muscle Shoals Recordings.'
The critically-acclaimed album debuted at #1 on the Billboard Bluegrass Chart and achieved the highest first-week sales in the band's history.
Béla Fleck & Abigail Washburn's eponymous album picks up the well-deserved Best Folk Album Grammy.
http://youtu.be/WV-Z1cfcVl8
The excellent documentary 'Glen Campbell: I'll Be Me" wins Best Compilation Soundtrack For Visual Media.
Chris Stapleton, Gary Clark Jr., and Bonnie Raitt play steal the show with this BB King tribute.
http://youtu.be/soijapAt6no
Aside from being part of the great tribute Chris Stapleton snagged 2 statues
Best Country Album (for Traveller) and Best Country Solo Performance (for the album's title track). He shared the spotlight with producer Dave Cobb. He even called Taylor Swift out for "glitter bombing" him.
Jason Isbell made up for the snub of his 2013 'Southeastern' by winning 2 Grasmmys during the event's pre-telecast. Best Americana Album for 'Somethng More Than Free' and Best Americana Roots Song for '24 Frames."
Isbell thanked his wife, singer, songwriter Amanda Shires, who provides harmonies on the track; his manager Traci Thomas, his long-time band, the 400 Unit; producer Dave Cobb and those who voted mentioning humbly "It's a real honor" to accept the award. At the end of his speech, Isbell also thanked Muscle Shoals, Ala., for "teaching me how to play music."
Well done sir, no one deserves it more.