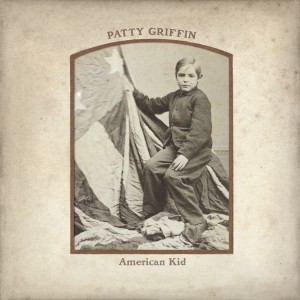 Patty Griffin has released the first song, Ohio, from her upcoming new record, American Kid. (New West Records)
Griffin wrote the song with additional music arrangement, which has heavy Indian influences, by Band of Joy partner Robert Plant, who also sings harmonies on the track. Other performers are Luther and Cody Dickinson from North Mississippi Allstars on guitar and drums respectively with Doug Lancio and co-producer Craig Ross on guitars and percussion.
American Kid will be released on May 7. The album, co-produced by Griffin and Ross, is her seventh and first for New West. It is her first album of mainly new material since 2007's Children Running. In between then and now, she made the Grammy Award-winning Downtown Church in 2010 and worked on an album and toured for the Band of Joy alongside Plant.
Griffin debuted American Kid. in a former church in Austin for an invitation-only audience at South-By-Southwest.
Hear Ohio below.
[soundcloud url="https://soundcloud.com/newwestrecords/patty-griffin-ohio/s-PPvdU" height="200″ iframe="true" /]