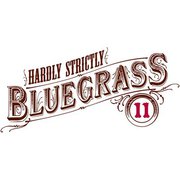 Hardly Strictly Bluegrass Festival is trying something new for #11.  Friday is a full-day and not half-day event, and the additional acts are not just filler.
Bill Kirchen & The Hammer of the Honky-Tonk Gods – Bill Kirchen – Ann Arbor native and "The Titan of The Telecaster" Kirchen was a guitarist with the original Commander Cody and His Lost Planet Airmen from 1967 to the mid 1970s. Come see Kirchen bring the twang and show why he's toured or recorded with Nick Lowe, Elvis Costello, Doug Sahm and Emmylou Harris. (Banjo Stage – 11:00am)
Blame Sally – Bay Area Americana is represented on Friday is the all female quartet Blame Sally. Known for their rollicking show and instrumental expertise the genre is great hands. (12:55 – Arrow Stage)
South Memphis String Band –  ON EDIT-  After I posted my Friday picks I was contacted about the South Memphis String Band and asked to reconsider. I did and I have. Go see 'em, they're great! (Star Stage – 1:20)
The Mekons – This veteran punk band is headed by sometime Chicago-based Brit-expat cowpunk Jon Langford (The Waco Brothers.) They are currently supporting their new release Ancient and Modern. (2:10 pm – Arrow Stage)
Jolie Holland – Like Gillan Welch Texan Jolie Holland has a vocal quality, and reflects subject matter,  from another time. A distant, dusty and dark past. Her soulful roots and dreamy Ragtime sound is the reason she can count Tom Waits as a fan. (Star Stage –  2:50)
Del McCoury & The Preservation Hall Jazz Band –  Legendary New Orleans Jazz and Bluegrass together? Like jambalaya and moonshine baby. (2:35 – Banjo Stage)
Southern Culture on the Skids – Formed in 1983 in Chapel Hill, North Carolina SCOTS shows what happens when you mix top-notch musical chops and white trash aesthetic. Namely a hootin' hollerin' time. ( Arrow Stage – 3:30)
The Felice Brothers – I have likened them to being the anti- Avett Brothers. From the Catskill Mountains to the New York City subways The Felice Brothers offer a brand of gritty junkyard Americana that is as engaging and sinister as a classic Scorsese movie. Their new release Celebration, Florida might be the first (or at least the best) example of techo-Americana.  (Rooster Stage – 3:30 pm)
John Prine – A veteran on the country/folk scene since the early 70s when he was burdened with the "the next Dylan." Dylan once even appeared at one of Prine's first New York City club appearances unannounced and backed him on harmonica. Kris Kristofferson once remarked that Prine wrote songs so good that "we'll have to break his thumbs" (Banjo Stage – 4:05pm)
Robert Plant & The Band of Joy –  Years ago when I got wind that Plant was sniffing around Nashvile I expectedthe worse. Rock singers in Music City typically results in mediocrity. Then I heard he was in the studio with T. Bone Burnett and Alison Krauss and was intrigued that at least he was keeping good company. A zillion sales and awards with the resulting Raising Sand led Plant back to the promised land with band conductor and guitarist Buddy Miller and came back with more premium Americana performers Patty Griffin and Darrell Scott. (Banjo Stage – 5:45pm)
If you have kids or just want to set up a stationary spot your best best bang for your buck (for FREE!) would be the Banjo Stage. The recommendations for Saturday and Sunday are larger so there will be only a list and no description. You'll just have to trust me, I'm a (semi) professional.