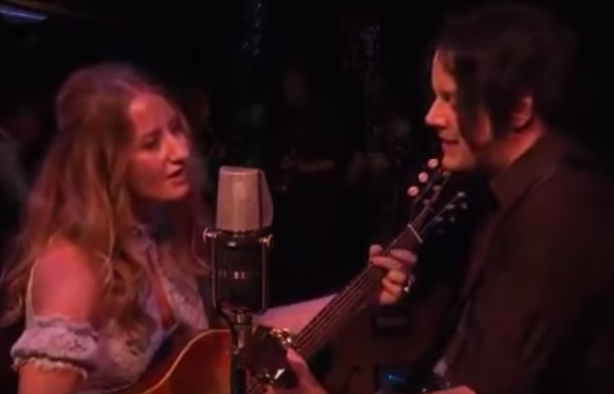 The post-Garrison Keillor "A Prairie Home Companion" era commenced Saturday evening with the new host and uber-mandolinist Chris Thile filling those shoes nicely.
For the next two hours, Thile kept dancing guests Lake Street Dive's folk-soul. He ripped through Bob Dylan's "Subterranean Homesick Blues."
One undeniable highlight was when guest Jack White invited Margo Price on stage to play 'I'm Lonely (But I Ain't That Lonely Yet) ' from the White Stripes' album 'Get Behind Me Satan.' Along with backing band Lillie Mae Rische, Dominic Davis, and Karl (Fats) Kaplin the two turn the originally piano-driven ballad into a heartbreaking country duo weeper.
Enjoy the moment below.