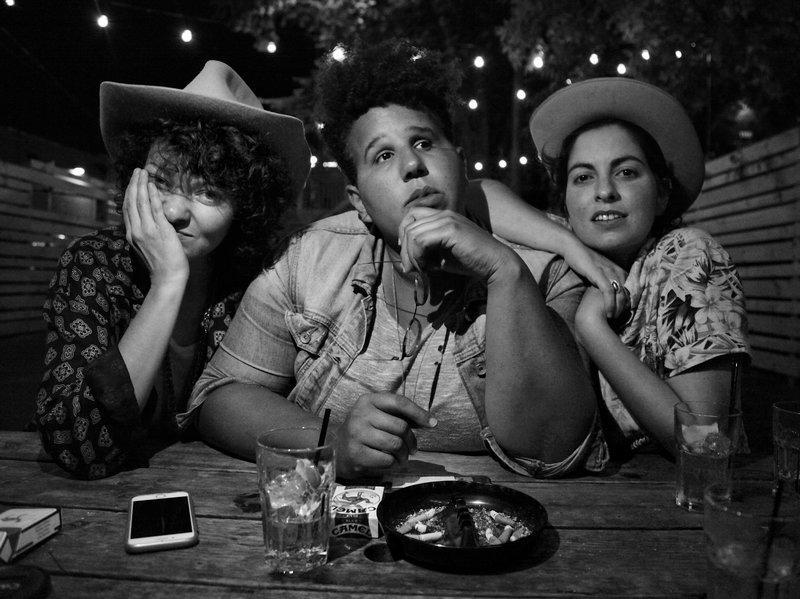 The roots music supergroup Bermuda Triangle will begin its first tour of 2018 with a February 3 stop at the legendary Troubadour in West Hollywood, CA. The West Coast dates will bring also the band to San Diego, San Francisco, Seattle, Portland and Eugene as well as a trio of shows in Texas in April.
NPR Music premiered Bermuda Triangle's dreamy debut song "Rosey," (hear it below) anad the band's live show has been covered by Rolling Stone stating the trio's chemistry "was clear from the first-applause-silencing note," "The band featured Howard switching between plucking out gorgeous, nimble-fingered nylon-string guitar solos and holding down the low end on upright
bass…with Mancari and Lafser trading off on banjo and acoustic guitar, accompanied by subtle beats from a drum machine on a pitch-perfect harmony-heavy set of blithe and breezy heartfelt folk tunes that filled the sweltering room with chill vibes."
The artists have also been busy with their individual endeavors. Becca Mancari's debut album, 'Good Woman,' was named by Rolling Stone as one of the top Americana/Country albums of 2017. Jesse Lafser's follow-up to 2015's 'Raised On the Plains' is due out in early 2018. In 2017, Brittany Howard toured North American with Alabama Shakes and performed at "A Concert For Charlottesville – An Evening Of Music And Unity," held
at the University of Virginia's Scott Stadium.
See below for itinerary. Tickets for all dates will go on sale this
Friday, January 5. For further details, visit www.BermudaTriangleBand.com.
Bermuda Triangle – Upcoming Tour Dates
2/3 – West Hollywood, CA @ The Troubadour
2/5 – San Diego, CA @ Music Box
2/6 – San Francisco, CA @ The Independent
2/8 – Seattle, WA @ The Crocodile
2/9 – Portland, OR @ Aladdin Theater
2/10 – Eugene, OR @ WOW Hall
4/4 – Houston, TX @ The Heights Theater *
4/5 – Austin, TX @ Antone's *
4/6 – Dallas, TX @ The Kessler Theater *
* LIZ COOPER & THE STAMPEDE supporting