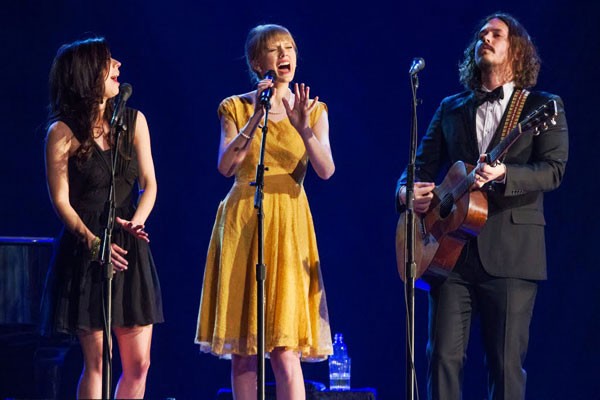 Nashville's Tennessean posts an Associated Press story "Taylor Swift invites special guests to CMA Awards."
These "Special guests" turn out to be some roots music heavy-hitters. Alison Krauss, Vince Gill, Sam Bush, bassist Edgar Meyer and percussionist Eric Darken. They will join Swift for on the Country Music Awards "special version" of her hit song "Red."
Swift has worked with Americana musicians in the past, most notably her Grammy-wining collaboration withe The Civil Wars for the song "Safe and Sound" for the Hunger Games soundtrack.
This allows huge exposure for these participating artists, and give Swift some gravitas and Americana cred for a future career move.
How do you feel about this announcement?
Tune in to find out November 6th on ABC. Follow me on twitter as I will live tweet thsi awards
(VIDEO ADDED)
https://www.youtube.com/watch?v=76vj3O8402c