The day after Thanksgiving, November 2, just as the turkey dinner and extra pie has subsided you need to waddle (FASTER!) to your local indy record store for these sweet picks.
Black Friday for shopping and that include Record Store Day. The Americana and roots music selections are smaller than the usual offerings on include Record Store Day, but that doesn't make them any less enticing.
Some gems are being released from First Aid Kit, Waylon Jennings, Neil Young and others. Some of these releases are completely exclusive to the record store, some of them making their appearance at a record store before you'll find them anywhere else.
Check the RSDBF14 full list and remember to tweet a pic of your bounty to my twitter account and I'll share it with those that dared to stay home.
First Aid Kit – America
Format: 10″ Vinyl
Label: Columbia
10″ vinyl includes concert favorite "America" (Simon and Garfunkel cover) plus the unreleased song "Brother" and acoustic versions of two tracks from First Aid Kit's latest full-length release Stay Gold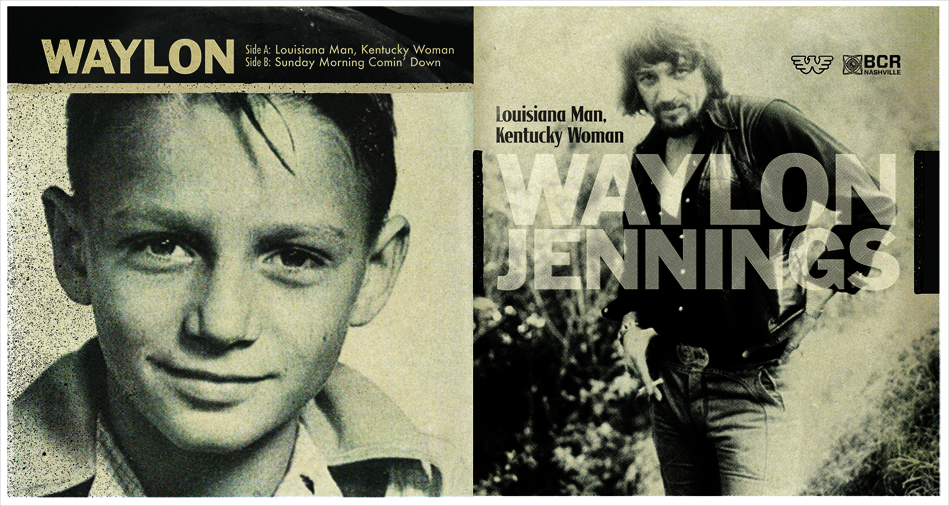 Waylon Jennings – Louisiana Man, Kentucky Woman
Format: 7″ Colored Vinyl
Label: Black Country Rock/Country Rewin
This beautiful white 7″ consists of three previously unreleased 1970 recordings from Jennings. All three recordings were tracked at Scotty Moore's Music City Records as part of an exclusive Navy radio release, and show the late outlaw country hero in top form, performing with his then-band The Waylors. The tunes have been remastered and restored, with additional production and affection from Shooter Jennings, as a sneak peek for a 2015 project.
Neil Young – Official Release Series Discs 5-8
Format: Vinyl Box Set
Label: Reprise
The Neil Young Official Release Series Volume 2 limited edition box set includes On The Beach, Time Fades Away, Tonight's The Night and Zuma. Remastered from the original analog studio recordings at Bernie Grundman Mastering. Historically accurate artwork reproduced by Neil Young's long time art director Gary Brden. Reissued on 180g audiophile vinyl for the first time in over 40 years and pressed at Pallas Mfg Germany.
Lee Hazlewood/Various Artists – There's A Dream I've Been Saving: Lee Hazlewood Industries 1966 – 1971
Format: Vinyl Box Set
Label: Light In the Attic
Release type: RSD Limited Run / Regional Focus Release
Seven years in the making, There's A Dream I've Been Saving is the ultimate artifact for Lee Hazlewood heads new and old. Now, for the first time, you can enjoy the entire experience on vinyl. This landmark box set contains an expansive LP-sized hard cover book detailing the label history of Lee Hazlewood Industries, accompanied by 8 LPs + 4-CDs and the never-before-released film Cowboy in Sweden.
Leftover Salmon – High Country
Format: CD
Label: Leftover Salmon
Release type: 'RSD First' Release
Brand new material from Leftover Salmon features Bill Payne (from Little Feat) Ten new songs and one cover of Little Feat ("Six Feet of Snow") and one new song written Robert Hunter (Grateful Dead) and Bill Payne
Track List:
"Get Up and Go", "Western Skies", "Home Cookin'", "Bluegrass Pines", "Better Day", "Six Feet of Snow", "So Lonesome", "Light in the Woods", "Thornpipe", "Two Highways", "Finish Your Beer"