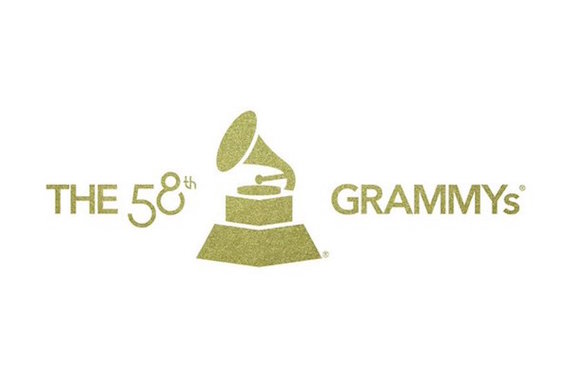 The Recording Academy® announced nominations for the 58th Annual GRAMMY Awards® in all 83 categories this morning. The nominees were selected from more than 21,000 submissions entered from the only peer-based music award, voted on by The Academy's membership body of creators across all disciplines of music, including recording artists, songwriters, producers, and engineers.
Roots rock band Alabama Shakes has proven crossover appeal by a snagging a total of five GRAMMY nominations for their latest 'Sound & Color.
Punch Brothers follow with 3 nominations. The Mavericks, Jason Isbell and Emmylou Harris & Rodney Crowell follow with 2 nominations apiece.
Lee Ann Womack is up for Best Country Solo Performance and Hayes Carll received a Best Country Song nomination for "Chances Are," a great track on her album "The Way I'm Livin'."
Roots super-producer Dave Cobb (Jason Isbell, Sturgill Simpson, Chris Stapleton) is up for Producer Of The Year, Non-Classical and the GRAMMY voters again prove more open that genre specific award shows by nominating Ashley Monroe, Kacey Musgraves and current country / roots (deserving) darling Chris Stapleton for Best Country Album alongside mainstream favorites Sam Hunt and Little Big Town.
Gospel and soul legend and Best Americana Album recipient Mavis Staples was nominated for Best American Roots Performance for her version of " Blind Lemon Jefferson's 'See That My Grave Is Kept Clean' from her latest 'Your Good Fortune' EP.
Bob Dylan's 'Shadows in the Night' is up for Best Traditional Pop Vocal Album and British pop-soul crooner James Bay is nominated for Best New Artist. Wilco and My Morning Jacket are both up for Best Alternative Music Album.
made a name for himself this year by melding his deep, melodic voice with simple, blues-inspired guitar riffs. He released his debut album Chaos and the Calm, which is also nominated for a Best Rock Album Grammy, this past March, earning comparisons to pal Ed Sheeran, whom he's performed with before.
Final-round GRAMMY® ballots will be mailed Dec. 16 and the will be presented Monday, Feb. 15, 2016, live from STAPLES Center in Los Angeles and broadcast on the CBS Television Network from 8 – 11:30 p.m. (ET/PT).
Best Country Album:
Sam Hunt, Montevallo
Little Big Town, Pain Killer
Ashley Monroe, The Blade
Kacey Musgraves, Pageant Material
Chris Stapleton, Traveller
Best Americana Album:
Brandi Carlile, The Firewatcher's Daughter
Emmylou Harris & Rodney Crowell, The Traveling Kind
Jason Isbell, Something More Than Free
The Mavericks, Mono
Punch Brothers, The Phosphorescent Blues
Best Country Duo/Group Performance
Brothers Osborne, "Stay a Little Longer"
Joey + Rory, "If I Needed You"
Charles Kelley, Dierks Bentley & Eric Paslay, "The Driver"
Little Big Town, "Girl Crush"
Blake Shelton feat. Ashley Monroe, "Lonely Tonight"
Best Country Song
Lee Ann Womack, "Chances Are"
Tim McGraw, "Diamond Rings And Old Barstools"
Little Big Town, "Girl Crush"
Brandy Clark, "Hold My Hand"
Chris Stapleton, "Traveller"
Best Country Solo Performance
Cam, "Burning House"
Chris Stapleton, "Traveller"
Carrie Underwood, "Little Toy Guns"
Keith Urban, "John Cougar, John Deere, John 3:16"
Lee Ann Womack, "Chances Are"
Producer Of The Year, Non-Classical:
Jeff Bhasker
Dave Cobb
Diplo
Larry Klein
Blake Mills
Best American Roots Performance:
And Am I Born To Die
Béla Fleck & Abigail Washburn, And Am I Born To Die
Track from: Béla Fleck And Abigail Washburn
Buddy Guy, Born To Play Guitar
Track from: Born To Play Guitar
The Milk Carton Kids, City Of Our Lady
Track from: Monterey
Punch Brothers, Julep
Track from: The Phosphorescent Blues
Mavis Staples, See That My Grave Is Kept Clean
Track from: Your Good Fortune
Best American Roots Song
All Night Long
Raul Malo, songwriter (The Mavericks)
Track from: Mono
Label: The Valory Music Co.; Publisher(s): Big Machine Music/Raul Malo Music
The Cost Of Living
Don Henley & Stan Lynch, songwriters (Don Henley & Merle Haggard)
Track from: Cass County
Label: Capitol Records; Publisher(s): Wisteria Music (GMR) admin. by Warner-Tamerlane Publishing Corp./Matanzas Music
Julep
Chris Eldridge, Paul Kowert, Noam Pikelny, Chris Thile & Gabe Witcher, songwriters (Punch Brothers)
Track from: The Phosphorescent Blues
Label: Nonesuch; Publisher(s): Chris Thile Music, Money Baby Music, Noam Tunes, Silver Hammer Music, Paul Kowert
The Traveling Kind
Cory Chisel, Rodney Crowell & Emmylou Harris, songwriters (Emmylou Harris & Rodney Crowell)
Track from: The Traveling Kind
Label: Nonesuch; Publisher(s): Criterion Music o/b/o Coolwell Music/Almo Music Corp. o/b/o Poodlebone Music/Chisel Publishing
24 Frames
Jason Isbell, songwriter (Jason Isbell)
Track from: Something More Than Free
Label: Southeastern Records; Publisher(s): Songs Of Emchant
Best Bluegrass Album
Pocket Full Of Keys
Dale Ann Bradley
Label: Pinecastle Records
Before The Sun Goes Down
Rob Ickes & Trey Hensley
Label: Compass Records Group
In Session
Doyle Lawson & Quicksilver
Label: Mountain Home Music Company
Man Of Constant Sorrow
Ralph Stanley & Friends
Label: Red River Entertainment
The Muscle Shoals Recordings
The Steeldrivers
Label: Rounder
Best Blues Album
Descendants Of Hill Country
Cedric Burnside Project
Label: Cedric Burnside Project
Outskirts Of Love
Shemekia Copeland
Label: Alligator Records
Born To Play Guitar
Buddy Guy
Label: RCA Records/Silvertone Records
Worthy
Bettye LaVette
Label: Cherry Red
Muddy Waters 100
John Primer & Various Artists
Label: Raisin Music Records
Best Folk Album
Wood, Wire & Words
Norman Blake
Label: Plectrafone Records
Béla Fleck And Abigail Washburn
Béla Fleck & Abigail Washburn
Label: Rounder
Tomorrow Is My Turn
Rhiannon Giddens
Label: Nonesuch
Servant Of Love
Patty Griffin
Label: PGM
Didn't He Ramble
Glen Hansard
Label: Anti
Best Regional Roots Music Album
Go Go Juice
Jon Cleary
Label: FHQ Records
La La La La
Natalie Ai Kamauu
Label: KEKO Records
Kawaiokalena
Keali'i Reichel
Label: Punahele Productions
Get Ready
The Revelers
Label: The Revelers
Generations
Windwalker And The MCW
Label: MCW Productions / PK Productions LLC