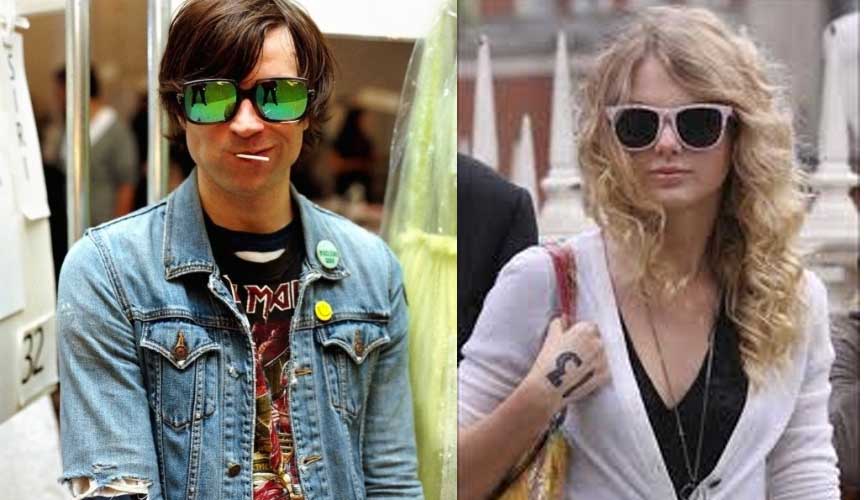 cover
Tomorrow night, 8/13, The Tonight Show Starring Jimmy Fallon has booked both Ryan Adams and Taylor Swift.
I think this has potential to be a fanatic opportunity for both performers.
Swift is appearing to promote her role in the upcoming movie 'The Giver" and Adams booked as musical guest and is there to promote his upcoming self-titled release. I believe a few songs performed together would do a lot to gain Adams some mainstream exposure and allow Swift to gain a little indie creed.
Both performers are known for covering musicians that they respect. Ryan adams does a great interpretation of Iron Maiden's "Wasted Years" and Swift really won be cover with her version of Mumford & Sons' "Blank White Page."
Aside from the image potential, I believe that interpreting eachother's songs as duets or trade-offs would bring new dimensions to the work not head in it's current form.
"Love Story" – Sure it's sappy and naive, but Adams counts melt any jaded heart.

"Teardrops on My Guitar" – See above re: sappy and naive

"Back to December" – No one handles regret and heartbreak like Adams. This would kill.

"White Horse" – See above re: regret and heartbreak

"We Are Never Ever Getting Back Together" – Adams' would deconstruct this pop ditty and lay it's dark, fatalistic core out odor all to see.

"Safe & Sound" – This is an obvious one. This Swift/Civil Wars collaboration for the Hunger Games is half-way to being in Adams' style wheelhouse. The other half is in Tori Amos' .

Ryan Adams songs I'd like to see Taylor Swift cover
"When the Stars Go Blue" – Arguably the best song from "Gold." Perfect for a duet. Obvious connection since Tim McGraw
covered this one.

"16 Days" – A gem from Strangers Almanac. A duet and a single of this radio-friendly cut would surely sell a ton. I wonder if Adam's would torpedo this song's climb up the charts twice?
To Be Young (Is To Be Sad, Is To Be High) – From Heartbreaker. It's fun. Swift knows fun.

"Two" – His best off "Easy Tiger," and one of his biggest hits. A duet with swift would bring out the song's sweetness.

"So Alive" – Also off Gold. This song rocks U2-style. Swift has been known to rock out on occasion.

"Lucky Now" – From 2011's "Ashes & Fire," another of Adam's most radio-friendly, and optimistic, love songs.

I can imagine the eye-rolls and sneers resulting from this post by Swifties and whatever Adams fans call themselves. But i believe that both sWIFT AND adams have an independent streak and a love of musical history that would suit them.
If nothing else I got fans in each camp to hear the other's music, probably for the very first time.