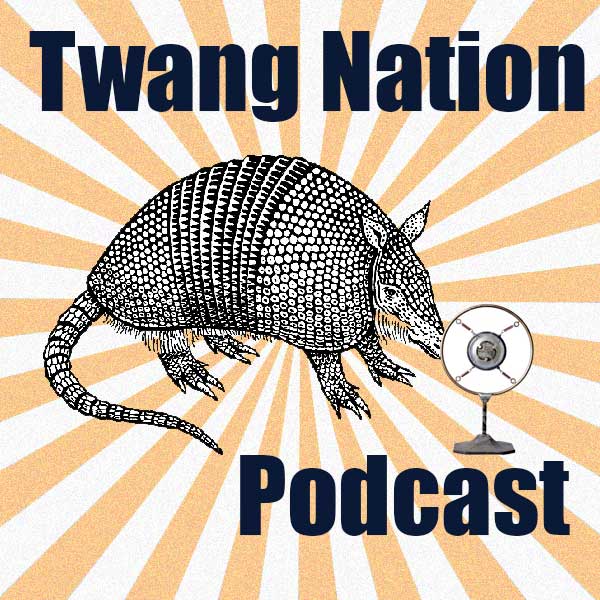 Step right up ladies and gents. What you have before you is the latest Twang Nation podcast with the latest and best of Americana and roots cuts.
It's also the last podcast of 2013 and the last to be done exclusively in San Francisco. Number 18 will be a cross-country effort.
This episode has some gems from the ending year by an unlikely and excellent collaboration of Norah Jones and Billy Joe Armstrong doing Everly Brothers covers. There is also new cuts from Doug Balmain and Ocean Carolina.
There are also some choice cuts from upcoming releases by Jason Eady, Jimbo Mathus and a new live cut from the upcoming reissue of Lucinda Williams' self-titled 1988 album.
I hope you like this episode of the Twang Nation Podcast. if you do tell a friend and let me know here at my site, Google+, Twitter or my Facebook.
Happy holidays and thanks to all of you for supporting great music! Remember band shirts and show tickets to shows make great gifts.
Dale Watson – A Real Country Song
1. Norah Jones and Billie Joe Armstrong – Song: "Long Time Gone " – album: "Foreverly" Out now on Reprise Records
2. Doug Balmain – Song: "I'll Lay Down in the Rain " – album: "Troubled Mind" Out now Released Independently
3. Amy Black – Song: "Layin It Down " – album: "This Is Home" Out now Released Independently
4. Grace & Tony – Song: "Layin It Down " – album: "November " Out now via Rock Ridge Music
5. Jason Eady – Song: "OK Whiskey" – album: 'Daylight And Dark' Out Jan 21
6. Lori McKenna – Song: "Take Me With You When You Go" – album: Massachusetts on 1-2-3-4-go records – out now
7. Ocean Carolina – Song: "Women and Wine" – album: "All The Way Home" Old Hand Records 1/14/14
8. Star Anna – Song: "Mean Kind of Love " – album: "Go To Hell" Spark & Shine out now
9. Jimbo Mathus – Song: "Hawkeye Jordan" – album: "Dark Night of the Soul" Fat Possum Records out February 15.
10. Lucinda Williams – Song: "Something About What Happens When We Talk (Live at KCRW) " – album: "Lucinda Williams," to be released on January 14