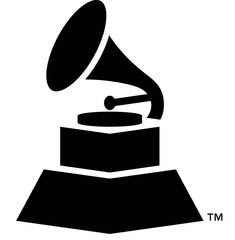 The National Academy of Recording Arts and Science tried something new to announce the nomineews for the 57th Annual GRAMMY Awards. The nomniees were announced piecemeal, per catagory, via twitter exclusively starting at 9am.
Ths staggared apprach was odd but, if you kept on top of thier account, not terrible. A social media strategy is to garner attention for the nomination process and let musicians and other personalties announce via video tweets and the nomninees and fans to organically respond in kind. In that context this was a win.
After the major categories, best pop album, country album and the like , were out of teh way – with nominee reactions tweeted in reponse (which really is the only up side to the Twiiter  approach) the Best Americana Album nominees were released just before noon.
That the catagory was tweeted with the other major categories, along with fancy graphic of the nominee album covers , was like hanging with the cool kids – well, the popular kids, Â as the other roots categories like folk and bluegrass – had to wait for the full nomninee list to be released later in the day.
I was three for 7 for my Americana Album of the Year predictions. Rosanne Cash, one of my safe bets (and still my choice to take the prize) and, suprisingly two of my dark horse choices, Nickel Creek and Sturgill Simpson, made the list.
My quibbles are with John Hiatt, inclusion for 'Terms of My Surrender,' a solid but not exceptional release. Keb' Mo' is nominated for 'Bluesamericana.' Mo is a legendary blues performer , and Blues Grammy winner, and should be represtented in that esteemed category. NARAS includes blues as a formal component to the category and though I agree with that the blues are a major part of Americana as a award category it is already represented as a formal genre. In that sme vein Dave & Phil Alvin's rootsy jam 'Common Ground' is puzzlingly nominated in the Blues category. I say swap 'em.
Another head scratcher is the inclusion of Old Crow Medicine Show. Their latest effort 'Remedy' is certainly worthy of a nomination, but in folk? They would be better reprsented in Americana or even Bluegrass as these are their true styles.
NARAS continues to not care about the endless echo chamber of country music awards shows by making two sprising nominations. One being my top pick of 2013, Brandy Clark's '12 Stories as well as Lee Ann Womack's ode to old-school aethsetic  'The Way I'm Livin' ' Dierks Bentley, Eric Church and Miranda Lambert round out the list. The Acadamy is daring, but not totally deaf to the county mainstream market. 
Who will win? Well, Kasey Muagraves won the trophy last year for her irreverent 'Same Trailer Different Park,' so anything could happen.
Brandy Clark is also up against some stiff competition for New Artist, but she certainly deserves to win. 
Beck is nominated for his wonderfully melencholy folk 'Morning Phase' and for Best Rock Song and Rock Performance (still unsure of the distincion here) for the spacey 'Blue Moon.' Ryan Adams is up in the same categories with his latest self-titled album and song/performance for his retro-rock 'Gimme Something Good.'
Alison Krauss, The women with the most Grammy wins, could increase her Grammy count to 28 with a win in the American Roots Performance category. She, Billy Childs & Jerry Douglas are nominated for their collaborative effort on 'And When I Die' from the tribute 'Map To The Treasure: Reimagining Laura Nyro.' This is her 42nd nomination.
Congratulations to all the nominees. Keep an eye on GRAMMY.com and CBSÂ February 15, 2015 to see who takes home the trophy.
My choices are in BOLD.
EDIT – It was a major oversight that Mike Farris was not originally included as a nominee for the Best Roots Gospel album for his 'Shine For All The People.' He is one of the best performers, and human beings, I've ever had the privilege to know. Congratulations to Mike and all the good people at Compass Records.
Best Americana Album
'The River & the Thread' – Rosanne Cash
'Terms of My Surrender' – John Hiatt
'Bluesamericana' – Keb' Mo'
'A Dotted Line' – Nickel Creek
'Metamodern Sounds in Country Music' – Sturgill Simpson
Best country album
'Riser' – Dierks Bentley
'The Outsiders' – Eric Church
'12 Stories' – Brandy Clark
'Platinum' – Miranda Lambert
'The Way I'm Livin' ' – Lee Ann Womack
Best rock song
'Ain't it Fun' – Paramore
'Blue Moon' – Beck
'Fever' – The Black Keys
'Gimme Something Good' – Ryan Adams
'Lazaretto' – Jack White
Best rock albums
'Ryan Adams'- Ryan Adams
'Morning Phase' – Beck
'Turn Blue' – The Black Keys
'Hypnotic Eye' – Tom Petty and the Heartbreakers
'Songs of Innocence' – U2
Best new artist
Bastille
Iggy Azalea
Brandy Clark
HAIM
Sam Smith
Best American Roots Performance
Gregg Allman & Taj Mahal – 'Statesboro Blues'
from: 'All My Friends: Celebrating The Songs & Voice Of Gregg Allman' [Rounder]
Rosanne Cash – 'A Feather's Not A Bird' from: 'The River & The Thread' [Blue Note Records]
Billy Childs Featuring Alison Krauss & Jerry Douglas – 'And When I Die' from: 'Map To The Treasure: Reimagining Laura Nyro'
[Masterworks]
Keb' Mo' Featuring The California Feet Warmers – 'The Old Me Better' from: 'Bluesamericana' [Kind Of Blue Music]
Nickel Creek – 'Destination' from: A Dotted Line [Nonesuch]
Best American Roots Song
(A Songwriter(s) Award. Includes Americana, bluegrass, blues, folk or regional roots songs. For Song Eligibility Guidelines see Category #3. (Artist names appear in parentheses.) Singles or Tracks only.)
– 'A Feather's Not A Bird' – Rosanne Cash & John Leventhal, songwriters (Rosanne Cash) from: 'The River & The Thread' [Blue Note Records; Publishers: Chelcait Music admin. by Measurable Music LLC, a Notable Music Co./Lev-A-Tunes]
– 'Just So Much' – Jesse Winchester, songwriter (Jesse Winchester) from: 'A Reasonable Amount Of Trouble' [Appleseed; Publisher: Bug Music]
– 'The New York Trains' – The Del McCoury Band
Woody Guthrie & Del McCoury, songwriters (The Del McCoury Band)
Track from: My Name Is New York: Deluxe Audio Book [Woody Guthrie Publications, Inc.]
– 'Pretty Little One' – Steve Martin And The Steep Canyon Rangers Featuring Edie Brickell
Edie Brickell & Steve Martin, songwriters (Steve Martin And The Steep Canyon Rangers Featuring Edie Brickell) from: Live
[Rounder; Publishers: LA Films Music/Brick Elephant Music]
– 'Terms Of My Surrender' – John Hiatt songwriter (John Hiatt)
from: 'Terms Of My Surrender' [New West Records; Publisher: So Not That Music]
Best Folk Album
(For albums containing at least 51% playing time of new vocal or instrumental folk recordings.)
– 'Three Bells' – Mike Auldridge, Jerry Douglas & Rob Ickes [Rounder]
– 'Follow The Music' – Alice Gerrard [Tompkins Square]
– 'The Nocturne Diaries' – Eliza Gilkyson [Red House Records]
– 'Remedy' – Old Crow Medicine Show [ATO Records]
– 'A Reasonable Amount Of Trouble' – Jesse Winchester [Appleseed]
Best Blues Album
(For albums containing at least 51% playing time of new vocal or instrumental blues recordings.)
– 'Common Ground – Dave Alvin & Phil Alvin Play And Sing The Songs Of Big Bill Broonzy' – Dave Alvin & Phil Alvin
[Yep Roc Records]
– 'Promise Of A Brand New Day' – Ruthie Foster [Blue Corn Music]
– 'Juke Joint Chapel' – Charlie Musselwhite [Henrietta Records]
– 'Decisions' – Bobby Rush With Blinddog Smokin' [Silver Talon Records]
– 'Step Back' – Johnny Winter [Megaforce Records]
Best Bluegrass Album
(For albums containing at least 51% playing time of new vocal or instrumental bluegrass recordings.)
'The Earls Of Leicester' – The Earls Of Leicester [Rounder]
– 'Noam Pikelny Plays Kenny Baker Plays Bill Monroe' – Noam Pikelny [Compass Records]
– 'Cold Spell' – Frank Solivan & Dirty Kitchen [Compass Records]
– 'Into My Own' – Bryan Sutton [Sugar Hill Records]
– 'Only Me' – Rhonda Vincent [Upper Management Music]
Best Roots Gospel Album
– 'Forever Changed' – T. Graham Brown [MCM World Media]
– 'Shine For All The People' – Mike Farris [Compass Records]
– 'Hymns' – Gaither Vocal Band [Gaither Music Group]
– 'A Cappella' – The Martins [Gaither Music Group]
– 'His Way Of Loving Me' – Tim Menzies [Grace Records]
Best Boxed or Special Limited Edition Package
– 'Cities Of Darkscorch' – Leland Meiners & Ken Shipley, art directors (Various Artists) Label: The Numero Group
– 'A Letter Home (Vinyl Box Set) – Gary Burden & Jenice Heo, art directors (Neil Young) Label: Third Man Records
– The Rise & Fall Of Paramount Records, Volume One (1917-27)
Susan Archie, Dean Blackwood & Jack White, art directors (Various Artists) Label: Third Man Records/ Revenant Records
– 'Sparks' (Deluxe Album Box Set) Andy Carne, art director (Imogen Heap) Label: RCA Records/ Megaphonic Records
– 'Spring 1990 (The Other One)' Jessica Dessner, Lisa Glines, Doran Tyson & Steve Vance, art directors (Grateful Dead)
Label: Rhino
Best Album Notes
– 'Happy: The 1920 Rainbo Orchestra Sides' David Sager, album notes writer (Isham Jones Rainbo Orchestra)
Label: Archeophone Records
– 'I'm Just Like You: Sly's Stone Flower 1969-70' Alec Palao, album notes writer (Various Artists) Label: Light In The Attic Records
– 'Offering: Live At Temple University' Ashley Kahn, album notes writer (John Coltrane) Label: Resonance/Impulse
– 'The Other Side Of Bakersfield: 1950s & 60s Boppers And Rockers From 'Nashville West' ' Scott B. Bomar, album notes writer (Various Artists) Label: Bear Family
– 'Purple Snow: Forecasting The Minneapolis Sound' Jon Kirby, album notes writer (Various Artists) Label: The Numero Group
– 'The Rise & Fall Of Paramount Records, Volume One (1917-27)'
Scott Blackwood, album notes writer (Various Artists) Label: Third Man Records/Revenant Records
Best Historical Album
– 'Black Europe: The Sounds And Images Of Black People In Europe Pre-1927' Jeffrey Green, Ranier E. Lotz & Howard Rye, compilation producers; Christian Zwarg, mastering engineer (Various Artists) Label: Bear Family
– 'The Garden Spot Programs, 1950' Colin Escott & Cheryl Pawelski, compilation producers; Michael Graves, mastering engineer (Hank Williams) Label: Omnivore Recordings
– 'Happy: The 1920 Rainbo Orchestra Sides' Meagan Hennessey & Richard Martin, compilation producers; Richard Martin, mastering engineer (Isham Jones Rainbo Orchestra) Label: Archeophone Records
– 'Longing For The Past: The 78 RPM Era In Southeast Asia' Steven Lance Ledbetter & David Murray, compilation producers; Michael Graves, mastering engineer (Various Artists)
Label: Dust-To-Digital
– 'There's A Dream I've Been Saving: Lee Hazlewood Industries 1966 – 1971 (Deluxe Edition)' Hunter Lea, Patrick McCarthy & Matt Sullivan, compilation producers; John Baldwin, mastering engineer (Various Artists) Label: Light In The Attic Records