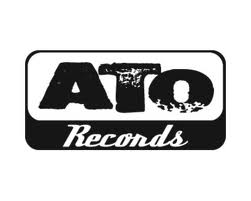 Now this is something special.
This fall, ATO Records, and music supervisor Randall Poster ('Moonrise Kingdom,' 'Boardwalk Empire,' 'Rave On Buddy Holly') will release 'Divided & United,' a two-disc set of Civil War songs freshly interpreted by lends and newcomers of country, bluegrass, folk and Americana like Contributions from Old Crow Medicine Show, A.A. Bondy, Taj Mahal, T. Bone Burnett, Ashley Monroe, Steve Earle, Shovels & Rope, Dolly Parton, Cowboy Jack Clement and others (No, The Civil Wars oddly not represented)
The collection celebrates music deeply rooted in American history in tribute to the 150th anniversary of the Civil War. Fresh interpretations of period parlor songs, spirituals, abolition and minstrel numbers. the songs hold a mirror to the past and explores themes of race, identity and reconciliation while reflecting contemporary issues.
Loretta Lynn's rendition of "Take Your Guns and Go, John," (below) is a beautifully spare, earnest version of the traditional detailing a man off to war.
"I had such a great time recording this song for this album," Lynn tells Rolling Stone. "I loved the song and sound of that banjo, played by Bryan Sutton, made me feel I was back on the front porch in Kentucky where I came from. Glad to be a part of this record."
'Divided & United' also features an essay by noted musician, filmmaker and historian John Cohen, who writes: "This record aspires to erase the legacy of segregation and through music seeks reconciliation instead, in order to celebrate a great musical heritage of America, born in pain, war and prejudice."
Disc 1
1. Take Your Gun and Go, John – Loretta Lynn
2. Lorena – Del McCoury
3. Wildwood Flower – Sam Amidon
4. Hell's Broke Loose In Georgia – Bryan Sutton
5. Two Soldiers – Ricky Skaggs
6. Marching Through Georgia – Old Crow Medicine Show
7. Dear Old Flag – Vince Gill
8. Just Before the Battle, Mother/ Farewell, Mother – Steve Earle and Dirk Powell
9. The Fall Of Charleston – Shovels & Rope
10. Tenting on the Old Campground – John Doe
11. Day Of Liberty – Carolina Chocolate Drops
12. Richmond Is a Hard Road to Travel – Chris Thile and Michael Daves
13. Two Brothers – Chris Stapleton
14. The Faded Coat Of Blue – Norman Blake, Nancy Blake and James Bryan
15. Listen to the Mockingbird – Stuart Duncan feat. Dolly Parton
16. Kingdom Come – Pokey Lafarge
Disc 2
1. Rebel Soldier – Jamey Johnson
2. The Legend of the Rebel Soldier – Lee Ann Womack
3. The Mermaid Song – Jorma Kaukonen
4. Dixie – Karen Elson with Secret Sisters
5. The Vacant Chair – Ralph Stanley
6. Hard Times – Chris Hillman
7. Down By the Riverside – Taj Mahal
8. Old Folks at Home/ The Girl I Left Behind Me – Noam Pikelny & David Grisman
9. Secesh – The Tennessee Mafia Jug Band
10. The Battle of Antietam – T Bone Burnett
11. Pretty Saro – Ashley Monroe
12. Aura Lee – Joe Henry
13. Johnny Has Gone for a Soldier – AA Bondy
14. When Johnny Comes Marching Home – Angel Snow
15. Battle Cry of Freedom – Bryan Sutton
16. Beautiful Dreamer – Cowboy Jack Clement