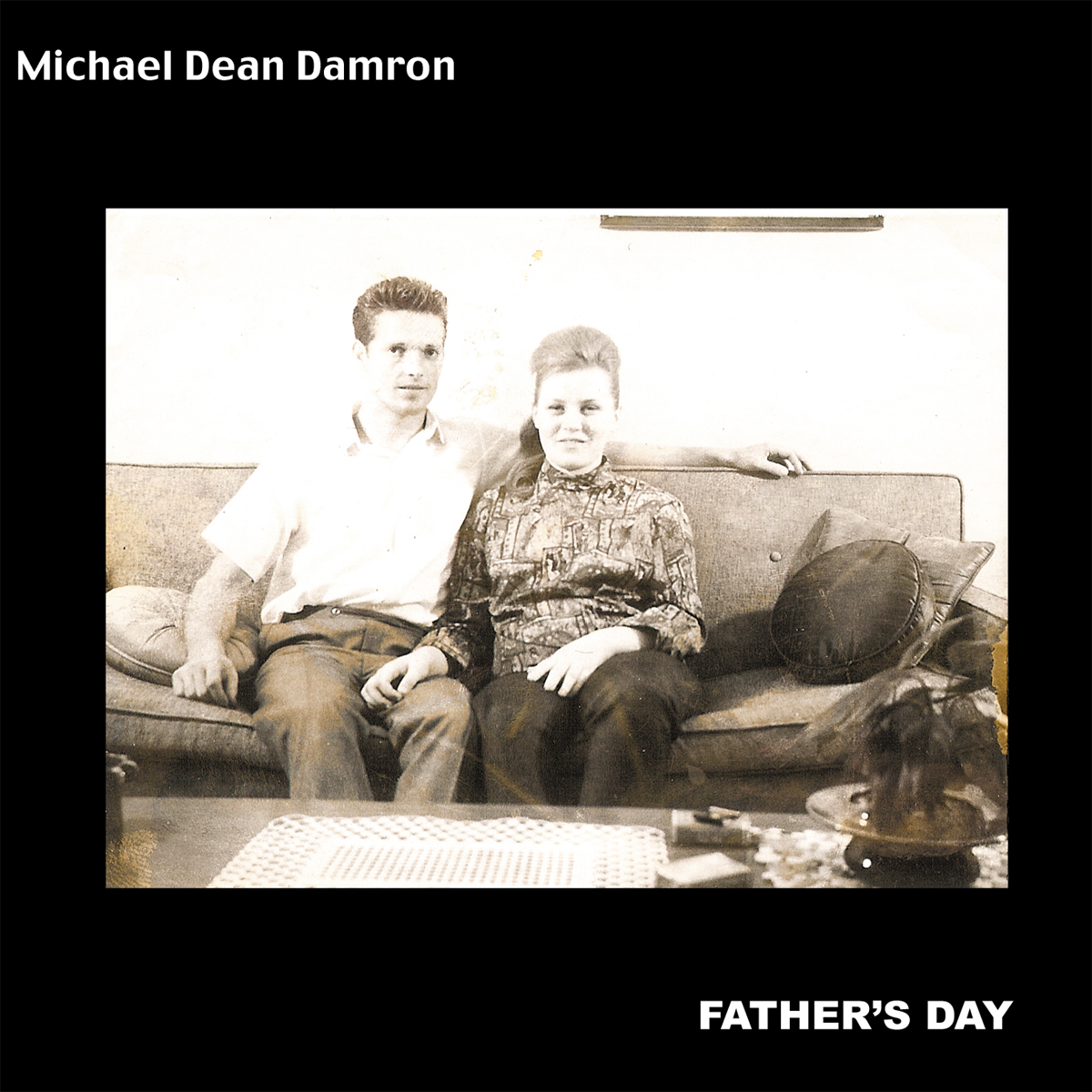 Portland Oregon's Michael Dean Damron, or Mike D. as he was known when fronting his former hell-raising roots-rock band I Can Lick Any Sonofabitch in the House, isn't your garden variety sensitive, market tested, conveyor belt type of singer/songwriter. The emotion, fear and anger is laid out on his third solo release Father's Day for all to feel. He's not just singing, he's testifying.
The youthful flame-thrower intensity of ICLASOBITH has been condensed into a focused,  welding torch constructing a dark and twisted terrain of one mans life and soul.
The lost love songs here – Dead Days, Boy With A Car and the provocatively titled I Hope Your New Boyfriend Gives You Aids (do NOT judge the album based on the title of this song, it doesn't show up once in this beautifully heart wrenching cut.) display just as much defiance as they do remorse. Love songs are welcome, whining is not.
The specter of the Damron family patriarch is summoned and exorcised in the title track. The song tells of Damron's father's life as a hard, violent, and lonely one. The song is both a celebration and an unflinchingly cautionary tale. The excellent Angels Fly Up carries on the divisional theme, devils and angels, suicide and celebration- that seems to run through Fathers Day.
Tornado Song is a chugging blues-Gospel number veined with wailing harmonica and I'm A Bastard has Damron unmitigated affirmation of his place among the best of the worst in the troubadour trade.
As if the original songs weren't enough to make this a fine album the three covers Damron has chosen to include speak volumes, fit nicely and are done with deftness and deference. Drag the River's Beautiful And Damned is a solemn pedal-steel laced number and a 'round the campfire treatment of Thin Lizzy's Dancing In The Moonlight are wonderful. The real courage, as with anyone willing to cover the Late Great Townes Van Zandt, comes with the inclusion of an accomplished rendition of Towne's bleak tale of perseverance Waiting Around To Die.
Damron's whiskey-and-dust vocals  brings to mind modern day contemporaries like Ryan Bingham, Drive By Truckers' Patterson Hood, William Elliot Whitmore and Lucero's Ben Nichols. The worn nature of the delivery adds another depth of ragged beauty to each of these gems. Damron sites Steve Earle, Alejandro Escovedo, Townes Van Zant and Waylon Jennings as heroes. But I believe that the true Patron Saint to his unique style of edgy storytelling, with a penchant for tenderness might well be David Allen Coe.
Sure Father's Day is not a sunny Summer party album, who cares. It's a great example of a  mature and excellent singer/songwriter venting his own private Winter.
Official Site | MySpace | Facebook | Buy
Father's Day mp3

[youtube]http://www.youtube.com/watch?v=uDIYDNi2uTI[/youtube]