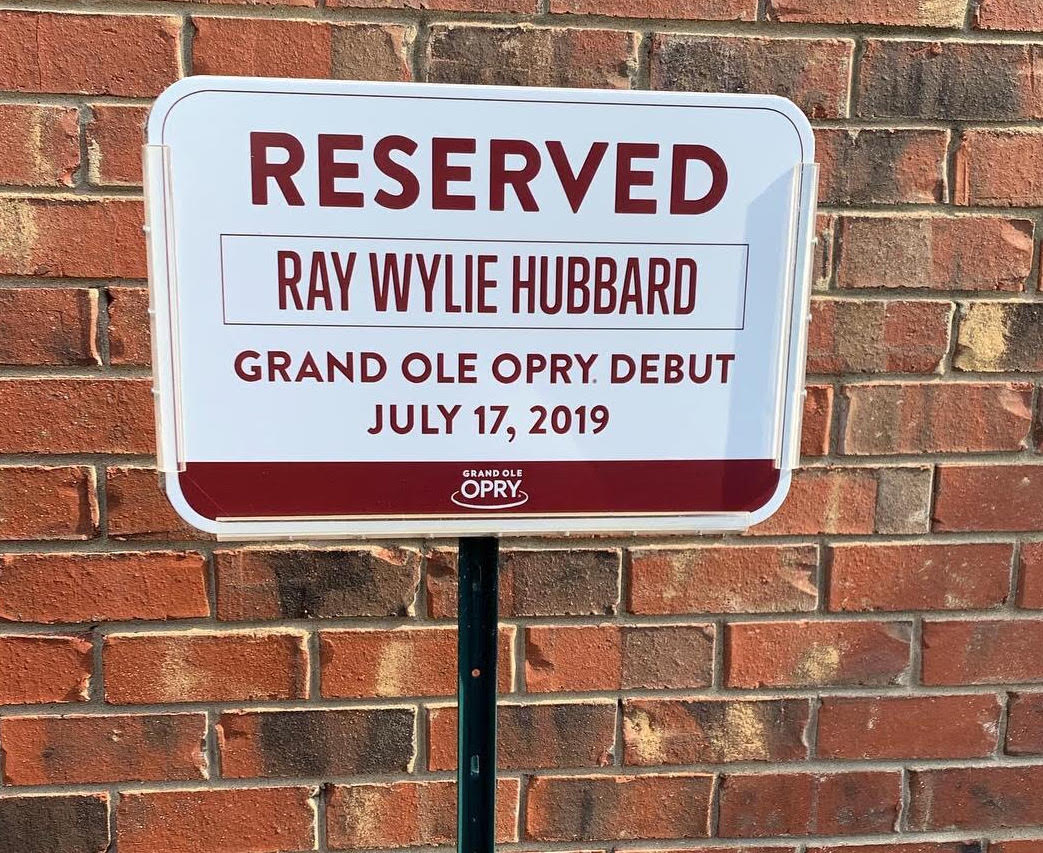 One can only wonder what the hell took so long?
Throughout his career, Ray Wylie Hubbard, like many of his contemporaries such as Jerry Jeff Walker and Terry Allen, has defied rigid country music tropes while simultaneously displaying a strong sense of honor of the past. That's why, as a fan, Hubbard's Opry debut on Wednesday night, July 17th, 2019 at the age of 72 very, very satisfying.
Hubbard shared the stage this special night with many artists he's influenced; Aaron Lewis, Jeannie Seely, Little Big Town, Pam Tillis, Tyler Childers as well as his friend and sometimes collaborator Pam Tillis.
https://www.instagram.com/p/B0AJ0YPl92f/?igshid=na38scqkhujw
To my understanding, it was Tillis who was key in getting Hubbard the gig. Introducing him to the stage Tillis said:
"I want to get this next guest intro right because it's so important to me, This gentleman I'm about to introduce you to has fans as diverse as Stevie Ray Vaughan, Willie Nelson, Waylon Jennings, Patty Griffin, Ringo Starr, Steve Earle, Lee Ann Womack … so many people know about this man and look up to him as the very epitome of a true artist, a true writer. He has influenced a generation of Texas musicians and songwriters. 55 years making music. Made is debut on David Letterman, and I said, 'You know, Ray Wylie Hubbard, it is time that you played the Grand Ole Opry." (Saving Country Music)
"Thank you. Thank you Pam for the nice introduction. I can hardly wait to hear me," Ray Wylie quipped in his signature wry manner. He then slid into what has become his signature song, his Freebird if you will, "Snake Farm."
Backing Hubbard on the stage was roots-duo Larkin Poe, and his son Lucas Hubbard and some lucky others.
Responding to our question what this moment meant to him Hubbard said "There are certain moments in time that are more powerful than others. Being present at the birth of a child, hearing the one you love say "I do." Performing on the Opry stage is equal to one of those moments"
Share the deservedly momentous occasion moment below:
https://www.youtube.com/watch?v=nBoVE_dWKVs