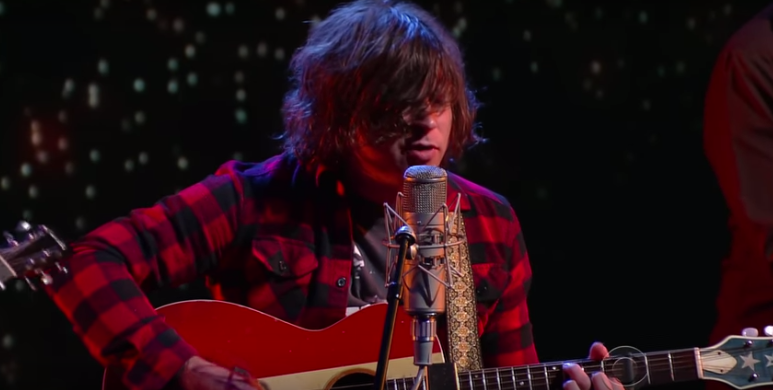 Ryan Adams took time away from his classic rock persona to revisit his earlier incarnation of roots-rocker. Taking to the Late Night stage in an intimate setting Adams turned the focus toward his 2000 solo classic debut 'Heartbreaker.'
Adams was joined by Infamous Stringdusters and Nicki Bluhm, sitting in for Emmylou Harris, who provided harmony on the original.
Adams revisit is to shed light on the re-issue of 'Heartbreaker,' which had a deluxe version reissued earlier this year.
https://youtu.be/YgP1J34D8LA