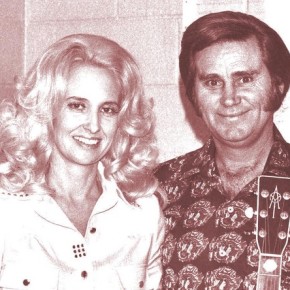 Sure most genres deal with topic of love but few can work all the angles like country and roots music. Courting, marriage, sex, cheating, fighting, break-ups, shooting, disposing of bodies… it's all there in all its heart-wrenching glory.
Some old, some new, all guaranteed to get to you some when mixed with tequila and memories.
I'm sure I let some beauties sip so feel free to add your own.
1. He Stopped Loving Her Today – George Jones
2. I Walk The Line – Johnny Cash
3. Angel Flying Too Close the Ground – Willie Nelson
4. Blue Eyes Crying In The Rain – Willie Nelson
5. Always On My Mind – Willie Nelson
6. Valentine's Day – Steve Earle
7. Still I Long For Kiss – Lucinda Williams
8. Marry Me – Drive By Truckers
9. Arlington – Ridley Bent
10. Dale Watson – Every Song I Write For You
11. Before The Next Teardrop Falls – Freddy Fender
12. Behind Closed Doors – Charlie Rich
13. Oh My Sweet Carolina – Ryan Adams
14. Carrying Your Love With Me – George Strait
15. Cowboy Take Me Away – Dixie Chicks
16. Crazy – Patsy Cline
17. Gentle on My Mind – Glen Campbell
18. Lovin You Against My Will – Gary Allan
19. Golden Ring – George Jones and Tammy Wynette
20. He'll Have To Go – Jim Reeves
21. Hello Darlin – Conway Twitty
22. Melissa – Allman Brothers Band
23. Hello Walls – Faron Young
24. Help Me Make It Through the Night – Sammi Smith
25. I Cross My Heart – George Strait
26. Kiss An Angel Good Mornin' – Charley Pride
27. It Only Hurts When I Cry – Dwight Yoakam
28. Please Break My Heart – Thad Cockrell and Caitlin Cary
29. Lovesick Blues – Hank Williams
30. I'm So Lonesome, I Could Cry – Hank Williams