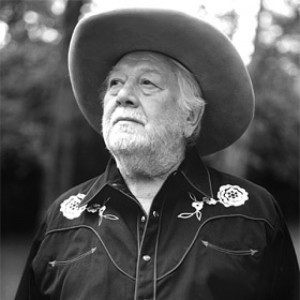 "Cowboy" Jack Clement has carved out a storied career as a sinsinger/songwriter having his songs have been recorded by folks such as Johnny Cash, Dolly Parton, Ray Charles, Carl Perkins, Bobby Bare, Elvis Presley and more. A producer for Townes Van Zandt and Waylon Jennings and DJ with a weekly program on Sirius XM Satellite Radio's Outlaw country)
The Memphis-born, 81-year-old, Clement recently lost his house to a fire in 2011. Now some of his friends are coming together at the War Memorial Auditorium in Nashville January 30 to help out.
According to American Songwriter "one of those musicians was Artist Growth founder Matt Urmy, who Clement recently produced, Artist Growth joined up with Dub Cornett, a long time protege of Clement's, to put together Honoring A Legend: A Tribute To "Cowboy" Jack Clement, featuring an all-star list of artists influenced by and associated with Clement."
Emmylou Harris, John Prine, Dan Auerbach from the Black Keys, Kris Kristofferson, Charley Pride and more will gather to pay tribute to "The Pied Piper of Music City."
All proceeds for the concert will go toward The Music Health Alliance and launching the "Cowboy" Jack Clement Fund to help the cost of medical bills for musicians not covered by insurance.
Check out the full list of artists below:
Dan Auerbach
Bobby Bare
Marshall Chapman
Rodney Crowell
Jakob Dylan
Emmylou Harris
Charley Pride
John Prine
T-Bone Burnett
Billy Burnette
Shawn Camp
Mary Gauthier
Kris Kristofferson
Nikki Lane
John C. Reilly