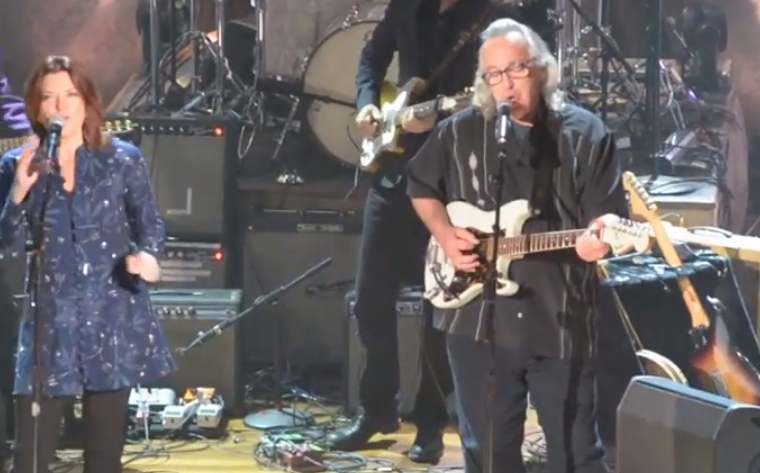 There's just way too much to see when visiting Americanafest. That's why God created smart phones. Here's some great videos that fans uploaded.
I heard that Robert Ellis held an epic classic country rich performance at the legendary Robert's Western Wear. Of course I heard about it the day after it happened. Good thing somebody tipped off Hayes Carll, J.P. Harris, Shelly Colvin, Josh Hedley, Johnny Fritz and Jim Lauderdale.
Sam Outlaw proved that classic country can still thrive in L.A.
The Avett Brothers show you never can get so big that you can't bring it back to the basics.
Sturgill Simpson's performance at the not quite opened City Winery was a hard get with a capacity RSVP list.
Plant and Griffin reunite (well, musically) for the Americana Awards.
It was Loretta Lynn's night (rightly so) as he swept his categories.
Loretta Lynn. Nuff said.
The closing of the Americana Awards with Ry Cooder, Rosanne Cash, Jason Isbell, Jim Lauderdale, Buddy Miller and others.