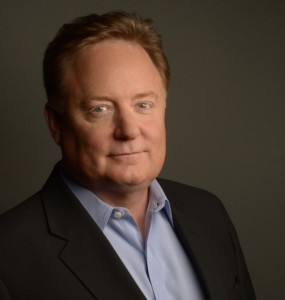 When Sony Music Nashville CEO Gary Overton told the Tennessean, "If you're not on country radio, you don't exist." it caused a minor kerfuffle between country music bloggers and country artists, like Aaron Watson and Charlie Robison, that felt they , and country msuic's integrity, were in his contemptuous crosshairs.
I even took it apon myself to decry Overton's statement on Twitter and retweet links to essays taking him to task.
But after some reflection, I am willing to concede that Overton is correct in his statement.
First context.
Overton made his incendiary remarks while attending the annual Country Radio Seminar in Nashville, where 2,424 attendees, exhibitors, panelists and sponsors came to discuss the future of the industry. That's the Country Radio industry. Not the roots americana industry. Not the historical preservation of country music.
As with any trade convention quality was not the focus, unless there is a direct line between it and profits.
It's about return on investment. Period.
No more clear symbol of this was the surprise appearance of Garth Brooks to announced the year's Country Radio Hall of Fame inductees in both the Radio and On-Air categories.
Whether you like Brooks' music, or believe he's the beginning of genre cross-over hell and the end of everything that was good about country music (he wasn't), with 8 Academy of Country Music awards and a RIAA (Recording Industry Association of America) listing of as the best-selling solo album artist of all-time (surpassing Elvis Presley) with 135 million units sold, he is the the gold standard by which radio play, record sales and concert attendance is measured.
Jimmy Rodgers mights be the father of country music, but Garth is it's first superstar.
This is the ontological existence of which Overton refers. The world made possible by Garth.
When your music is no longer a nuanced craft and becomes a replicable commodity, you exist. If your personality and looks are a marketers dream, you exist. If your income far exceeds the label's output, you exist. If you're willing to run that gilded hamster wheel ad infinitum until the end of your short days, you exist.
If you're willing to use your talents to grease the music row production machine, to achieve potential fame and admiration of millions, you exist.
Short of that piss off.
It's not all gloom. When an industry behemoth refuses to adapt to customer tastes and industry trends alternatives spring up.
The Nashville Sound led to Buck, Merle , Willie and Waylon. The Urban Cowboy fab resulted in Dwight Yoakam, Steve Earle, Lyle Lovett and kd Lang.
Though these rebels were never fully integrated into the machine itself they did send waves into record sales and radio execs had take notice.
Now the so-called Bro-Country fad has Kacey Musgraves, Brandy Clark, Sturgill Simpson and Jason Isbell rocking the mainstream country boat.
But like McDonalds facing a healthier eating public, or Budweiser facing a less people willing to swill their sun-par product, Music Row can only partially assimilate. The assimilation will also lead to the application of the Garth standard of success, of existence, so songs will be optioned and the same flavorless production sauce will be slathered over extraordinary songs rendering them worthy of mainstream radio play and consumptions of an always shifting, faceless and fickle demographic.
So Overton is correct. By the Garth standard of rendering cultural artifacts into mass consumption radio fodder, most musicians don't matter. Thier work or image doesn't fit into the already prefabbed sonic and stylized containers.
But luckily the Garth standard is not the only one that counts.
There the already mentioned Bakersfield /Outlaw standard of creatively seeing untapped opportunities and bucking (hehe) conventional (and played out) trends.
There's the model of artists like Buddy Miller, Jim Lauderdale, Gretchen Peters, Vince Gill, Chris Knight, Guy Clark and others that straddle the commercial and artistry territories without compromise.
There's the vibrant and thriving Americana model that cultivates and champions the best of country music, and country music sourced genres , new and older talents. And has created a thriving , and lucrative, community.
And then there's the Hank III model of giving the finger to Music Row and bringing in a whole new demographic from the ground up, to build a loyal, enthusiastic and sustainable fan base.
Some say the Garth standard of mega sales, and celebrity status, is dead, or dying, in a music industry in transition.
I certainly have no crystal ball telling me where all this is headed. But I take comfort is knowing that Overton and his ilk are on their heels as their concept of existence crumbles beneath them.
Or as singer/songwriter, and one-time potential Voice contestant, Jason Isbell so eloquently tweeted:
"Of course major-label execs are saying crazy things these days. Have you ever heard the kinds of things people say when they're dying? "