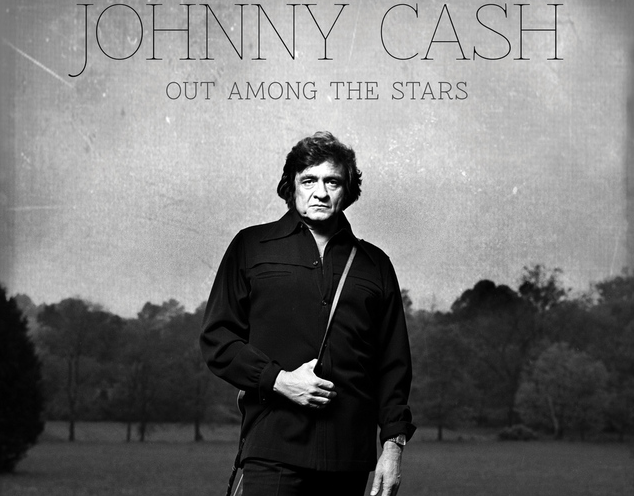 Johnny Cash vast discography is not quite complete.
This march the Cash estate will release "Out Among the Stars," a 12-track album that Cash recorded between 1981 and 1984 with producer fellow he Country Music Hall of Fame member Billy Sherill. Sherill, was also president of CBS Records Nashville at the time of the recordings.
This, of course is great news. but it gives me pause that Sherill was one of the architects of the "countrypolitan"
The upside is that the restoration of the album was handled by John Carter Cash with co-producer/archivist Steve Berkowitz along with Carlene Carter, Cash collaborator Marty Stuart, Jerry Douglas and Buddy Miller.
Speaking to the Associated Press, John Carter Cash said, "It was the 'Urban Cowboy' phase. It was pop country, and dad was not that." Cash and archivists at Legacy Recordings first came upon the Out Among the Stars tapes last year. The recordings are just the latest gem from a massive personal archive that Johnny Cash and wife June Carter Cash recorded together throughout their careers.
Among the highlights of Out Among the Stars: a duet with Waylon Jennings and two featuring June Carter Cash.
"We were so excited when we discovered this," said the younger Cash. "We were like, my goodness this is a beautiful record that nobody has ever heard. Johnny Cash is in the very prime of his voice for his lifetime. He's pitch perfect. It's seldom where there's more than one vocal take. They're a live take and they're perfect."
In spite of the records greatness, Columbia Records choose to indefinitely shelve the release and Cash was dropped from the label in 1986. Cash career withstood this indignity and he is now regarded as one of the most influential musicians of the 20th century.
Out Among the Stars will be released on March 25th, and pre-orders are already available.
"Out Among the Stars" Track Listing
01 Out Among the Stars
02 Baby Ride Easy [ft. June Carter Cash]
03 She Used to Love Me a Lot
04 After All
05 I'm Movin' On [ft. Waylon Jennings]
06 If I Told You Who It Was
07 Call Your Mother *
08 I Drove Her Out of My Mind
09 Tennessee
10 Rock and Roll Shoes
11 Don't You Think It's Come Our Time [ft. June Carter Cash]
12 I Came to Believe *
* Written by Johnny Cash