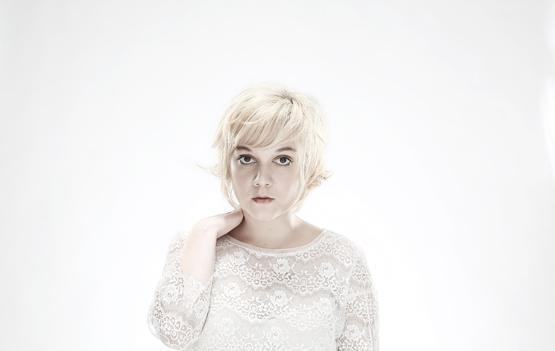 Country-punk angel Lydia Loveless will follow up last month's Boy Crazy EP with a proper 10-song fill-length release 'Somewhere Else" on Bloodshot Records on February 18,
The Columbus, Ohio native 2011 album "Indestructible Machine" set a bar bar that 'To Love Somebody," the first track released off the new album, clears and then some. A whip-smart pop pace sets the pace to pine for a certain somebody with a longing that Loveless' voice openly expresses.
Pre-order Somewhere Else and check the track list and upcoming tour dates below.
Somewhere Else track list:
1. "Really Wanna See You"
2. "Wine Lips"
3. "Chris Isaak"
4. "To Love Somebody"
5. "Hurts So Bad"
6. "Head"
7. "Verlaine Shot Rimbaud"
8. "Somewhere Else"
9. "Everything's Gone"
10. "They Don't Know"
Lydia Loveless tour dates:
February 26 – Auburn Hills, MI @ Callahan's Music Hall
February 27 – Cleveland, OH @ Beachland Tavern
February 28 – Newport, KY @ Southgate House
March 01 – Columbus, OH @ Rumba Cafe
March 05 – St Louis, MO @ Off Broadway
March 06 – Kansas City, MO @ Czar Bar
March 07 – Columbia, MO @ Blue Note
March 08 – Tulsa, OK @ Mercury Lounge
March 20 – San Diego, CA @ Seven Grand
March 22 – Ventura, CA @ Ventura Fairgrounds
March 25 – Las Vegas, NV @ The Hideaway
March 26 – Fullerton, CA @ Slidebar
March 28 – San Francisco, CA @ Thee Parkside
March 29 – Mammoth, CA @ Underground Lounge