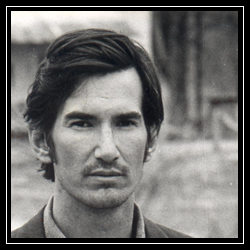 "Townes Van Zandt is the best songwriter in the whole world and I'll stand on Bob Dylan's coffee table in my cowboy boots and say that." – Steve Earle
Though less influential than Hank Sr.,  Townes Van Zandt was no less innovative in his songs and Country/folk/Americana sound and destructive in his lifestyle. As one reader commented on my tweet for my Hank Sr. post "New Year's is tough on song writers. The best ones anyway." Indeed.
In the same vein of tribute I will post some of the best Townes Van Zandt covers I can find.
The Be Good Tanyas – Waiting Around to Die

Tindersticks – Kathleen

The Pyles – If I Needed You
http://www.youtube.com/watch?v=aF6h0u5i0Rc
Alison Krauss and Robert Plant – Nothin'
http://www.youtube.com/watch?v=2GitZD89Xrs
Tom Russell – Snowin' on Ration
http://www.youtube.com/watchv=NuCArD7Gej8&playnext=1&list=PL197C3908C5753F12&index=58
Jimmie Dale Gilmore – Buckskin Stallion Blues

Guy Clark – To Live Is To Fly

Steve Earle – Colorado Girl
http://www.youtube.com/watch?v=bPWSoSgEZM4
Willie Nelson and Merle Haggard – Pancho and Lefty. Certainly not the best version, but the most recognizable and profitable version. Look for a cameo by Townes in the bar scene.

Emmylou Harris – Pancho and Lefty
http://www.youtube.com/watch?v=PRx5r32hsF4