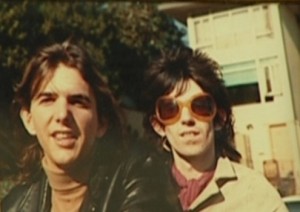 In the summer of '71 The Rolling Stones took exile in the South of France in Villa Nellcôte– a 16 room waterfront mansion that once served as Gestapo headquarters for the Nazis during WWII.
The back-drop of geographic beauty, and sweltering heat, sanctuary from UK tax evasion charges and provided a fertile environment to work in the basement studio on their gritty masterpiece; Exile On Main Street.
Among the late-night sessions and day-time partying was a revolving door of model girlfriends, hangers -on and drug dealers. Sure this was just another day in the like Mick and the boys at their peek, but there was something else going on. A newcomer and his wanna-be actress girlfriend (later wife) was playing an endless jukebox of George Jones, The Louvin Brothers and other country classics while jamming with Keith Richards.
Gram Parsons brief period of the Stones history resulted directly in some of the best songs of their catalog. There's no telling what other influences and excellent work might have resulted if not for a Parsons life-ending mix of heroin and alcohol the next year in Joshua Tree, California
On this 50th anniversary of  The Rolling Stones I present some their greatest songs that, In my opinion, probably wouldn't have happened without those musical conversations between Richard's and Parson's that led Keef to add to Hank Williams and Lesfty Frizell to his blueprint of music alongside  Howling Wolf and Muddy Waters.
Let It Bleed
Far Away Eyes
Sweet Virginia
Wild Horses
Waiting On A Friend
http://youtu.be/VQ_iUz5tvi0
Dead Flowers