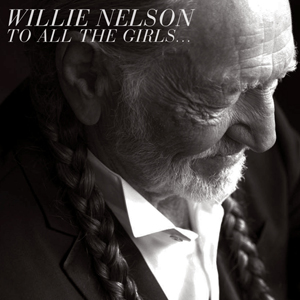 The first cut we posted from Willie Nelson's upcoming collaboration album (and isn't every Willie Nelson album to some extent a collaboration?) was the heart-wrenching "Grandma's Hands" featuring the incredible Mavis Staples.
'To All The Girls….' (Oct. 15 on Legacy Recordings) features with some of Willie's favorite female performers. Like Dolly Parton and Rosanne Cash, Norah Jones and Miranda Lambert and many more covering songs that, like Willie's own, transcend genre approaching something more akin to cuts from the American songbook. Cits that echo the gages like the below cover of Sam Cooke's moving spiritual featuring country traditionalists duo the Secret Sisters.
Muscle Shoals-natives Laura and Lydia Rogers lend their lovely harmony as a silk backdrop to Willie's grainy phrasing and winding delivery.
Preorder the album here.
To All The Girls track list:
1. Dolly Parton — From Here To The Moon And Back
2. Miranda Lambert — She Was No Good For Me
3. Secret Sisters — It Won't Be Very Long
4. Rosanne Cash — Please Don't Tell Me
5. Sheryl Crow — Far Away Places
6. Wynonna Judd — Bloody Mary Morning
7. Carrie Underwood — Always On My Mind
8. Loretta Lynn — Somewhere Between
9. Alison Krauss — No Mas Amor
10. Melonie Cannon — Back To Earth
11. Mavis Staples — Grandma's Hands
12. Norah Jones — Walkin'
13. Shelby Lynne — Til The End Of The World
14. Lily Meola — Will You Remember Mine
15. Emmylou Harris — Dry Lightning
16. Brandi Carlile — Making Believe
17. Paula Nelson — Have You Ever Seen The Rain
18. Tina Rose — After The Fire Is Gone