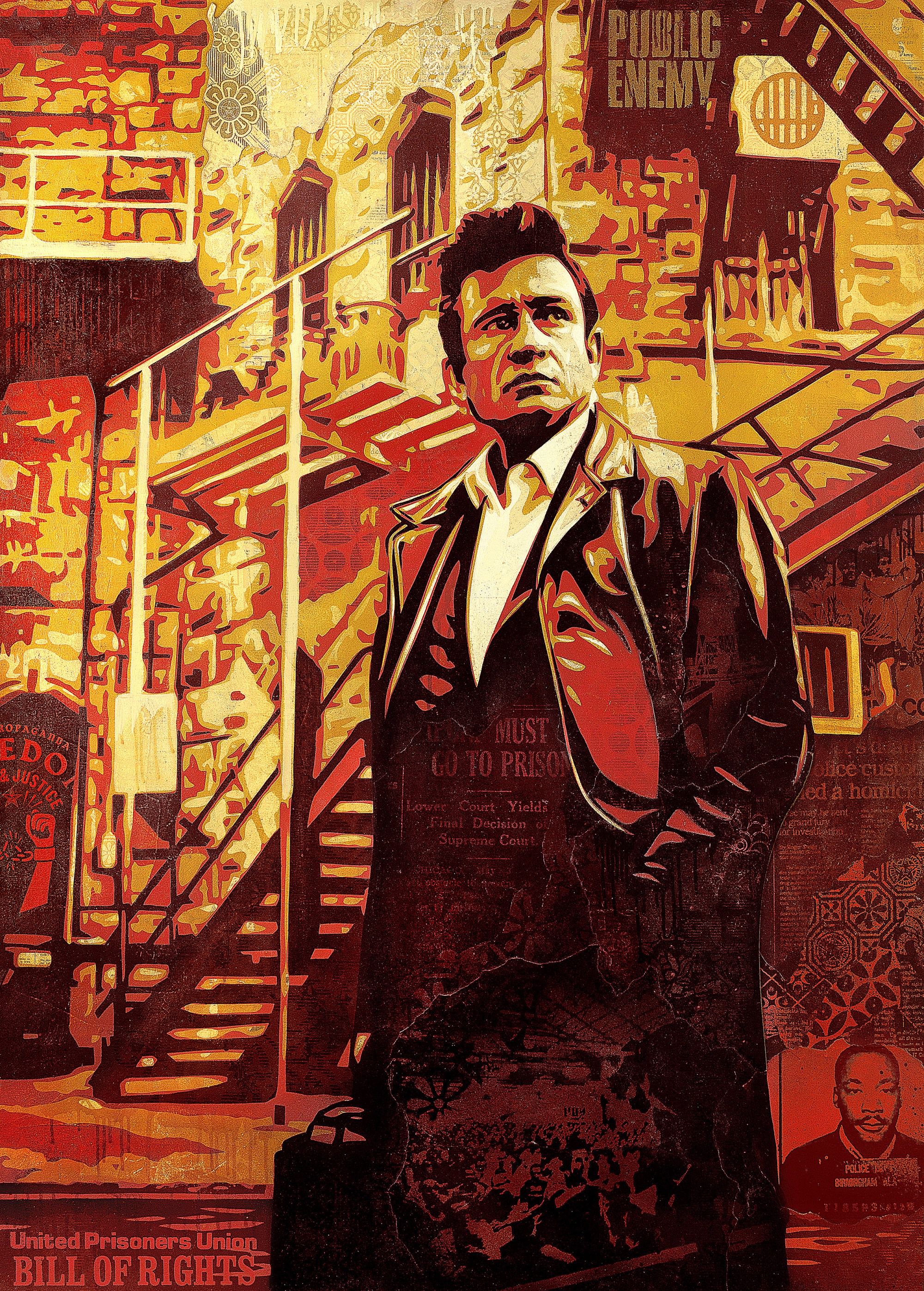 American contemporary street artist and graphic designer Shepard Fairey is best known for his viral designs featuring wrestler Andre the Giant and his "Hope" poster featuring Barack Obama.
Last Saturday Fairey unveiled a 15-story mural of Johnny Cas in downtown Sacramento, CA., just over 25 miles from where his historic Folsom Prison performance took place. Fairey stated on his Instagram account that the event was to commemorate …"the 50th anniversary of Cash's Live at Folsom Prison album, and I hope that this art will ignite a conversation around the need for incarceration reform."
Johnny Cash was an outspoken advocate of prison reform.
Prints are available for sale here.