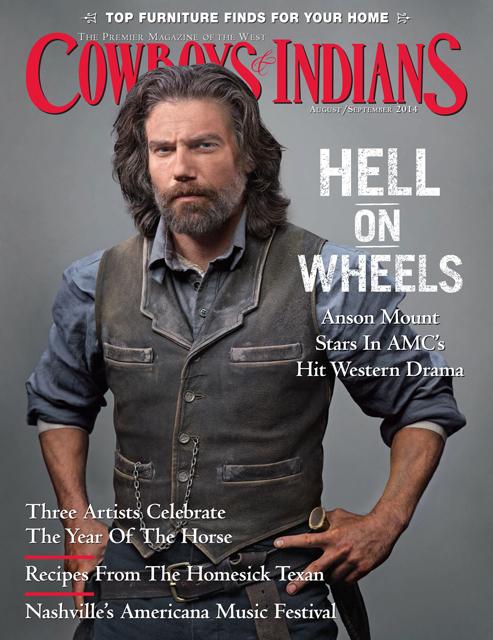 The Americana Music Association has released the whole enchilada, the full list for their conference and festival. And all I can say is WHAT WERE THEY THINKING?!
I'm only one man, how can I make it to so many great performances, many of them happening AT THE SAME TIME!
I know, I know, roots-music blogger problems.
With more artists and more venues this year's AmericanaFest is really stacking up to be the best yet.
AMA Executive Director Jed Hilly tells the Nashville Scene. "We couldn't be more excited with this year's lineup. We anticipate over 160 official showcases by the time September rolls around. … We've added 40 more artists than we had last year, and we are thrilled to add on five more venues to the festival."
In addition to the already daunting list of performers I'm happy to see roots-duos Carolina Story and Grace and Tony, Austin's David Ramirez and Shinyribs and, the excellent Zoe Muth, and Sturgill Simpson who's come a long way since his AmericanaFest debut last year.
Pick up the Aug/Sept issue of Cowboys and Indians magazine (above) to read by article on AmericanaFest and the history of the movement.
Check out the Americanafest official 2014 Spotify playlist.
The 15th annual Americana Music Festival & Conference occurs September 17-21, 2014 in Nashville, Tenn. The 13th annual Americana Honors & Awards Show on Sept. 17 at the historic Ryman Auditorium.
I'll see you at the hootenanny!
List of artists newly added to AmericanaFest 2014
Andrew Combs
Anthony D'Amato
The Audreys
Banditos
Baskery
The Black Lillies
Black and the Rodeo Kings
Bobby Bare Jr.
Bradford Lee Folk
Brooke Russell & the Mean Reds
The Bros. Landreth
The Brothers Comatose
Cale Tyson
Caleb Klauder Country Band
Carolina Story
Cory Branan
Cory Chisel's "Soul Obscura"
The Danberrys
David Ramirez
The Devil Makes Three
Elizabeth Cook
Ernie Hendrickson
Falls
Feufollett
Frank Fairfield
Grace and Tony
Griffin House
The Haden Triplets
Harlan Pepper
Howard Fishman
Humming House
Humming People
Ian McLagan
Imelda May
James Maddock
Jim Lauderdale
Laura Cantrell
Lauren Shera
Leftover Salmon feat. Bill Payne of Little Feat
Liz Longley
Los Colognes
The Mastersons
Matt Anderson
Matt the Electrician
Matthew Perryman Jones
Matthew Mayfield
Mathew Ryan
Mike Farris
Mipso
Moot Davis
NQ Arbuckle
Over the Rhine
Peter Bradley Adams
Phil Madeira
Police Dog Hogan
Parsonsfield (formerly Poor Old Shine)
Promised Land Sound
Robby Hecht
Robert Ellis
Ryan Tanner
Shinyribs
Sleepy Banjo Boys
Sons of Bill
Steelism
Steep Canyon Rangers
The Stray Birds
Sturgill Simpson
The Hot Nut Riveters
The Mae Trio
The Silks
Tim Carroll
Truth & Salvage Co.
Webb Wilder
Willie Sugarcapps
Zachary Lucky
Zoe Muth
List of artists oreviously confirmed for AmericanaFest 2014
Allison Moorer
Amy Ray
Angaleena Presley
The Avett Brothers
The Barefoot Movement
Ben Miller Band
Billy Joe Shaver
Black Prairie
Brennen Leigh and Noel McKay
Buddy Miller
The Cactus Blossoms
Carlene Carter
Caroline Rose
Chatham County Line
Chuck Mead
Danny & The Champions of the World
The Deadly Gentleman
Del Barber
The Deslondes
Doug Seegers
The Duhks
The Dustbowl Revival
Emily Barker & the Red Clay Halo
Ethan Johns
The Fairfield Four
The Grahams
Grant-Lee Phillips
Green River Ordinance
Greensky Bluegrass
Gregory Alan Isakov
Greyhounds
The Harpoonist & the Axe Murderer
Hayes Carll
Howlin' Brothers
Immigrant Union
Israel Nash
Jamestown Revival
Jason Eady
JD Wilkes & the Dirt Daubers
Joe Henry
Joe Pug
Joe Purdy
John Moreland
Jonah Tolchin
Jonny Two Bags
Josh Ritter
Joshua James
Lake Street Dive
Lee Ann Womack
Leo Welch
Lera Lynn
Marah Presents: Mountain Minstrelsy
Marty Stuart
Matthew Ryan
McCrary Sisters
Nathaniel Rateliff
New Country Rehab
Oh Susanna
Otis Gibbs
Parker Millsap
Paul Thorn
Pete Molinari
Quebe Sisters Band
Rhett Miller
Robbie Fulks
Robyn Hitchcock
Rodney Crowell
Ruthie Foster
Ryan Montbleau
Sam Outlaw
Sarah Jarosz
Sean Rowe
Shakey Graves
Suzy Bogguss
Todd Snider & Friends
Tom Freund
Tony Joe White
Trigger Hippy (feat. Jackie Greene, Joan Osbourne, Steve Gorman, Tom Bukovac & Nick Govrik)
Whiskey Shivers
Willie Watson