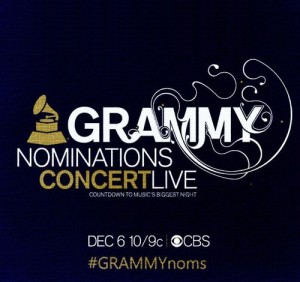 I've got no special knowledge who will be nominated for the 56th Annual Grammy Awards 2014 Americana Album of the Year. What I do know is that in the four years of this categories existence The National Academy of Recording Arts and Sciences has showed a preference for established, seasoned performers like Levon Helm (winner in 2010 and 2012) That makes sense in genre that draws so closely it's lineage.
They also appear to favor acts that do well on the Americana plays charts. That makes sense, if being a tad predictable.
Last year's nomination of John Fullbright for his debut album was a welcome surprise and hopefully signals a new opportunity of NARAS taking more chances on younger talent.
One quantitative qualifier for an album is that they had to be released between October 1, 2012 and September 30, 2013.
So, here are my predictions for the 56th Annual Grammy Award for Americana Album of the Year. I reserve the right to be 100% wrong on this.
The 56th Annual Grammy Awards will be held on January 26, 2014, at the Staples Center in Los Angeles. The show will broadcast on CBS at 8 p.m. ET/PT
Emmylou Harris was nominated in 2012 for "Hard Bargain." "Old Yellow Moon," her collaboration with Rodney Crowell, is a favorite in this category.

Southeastern is Jason Isbell's most mature and complete work to date. And that's a high bar.

One of the most recognizable faces of mainstream Americana The Avett Brothers are shoo-ins for their "Magpie And The Dandelion." I retract this prediction because it wasn't released in time to qualify for 2014.

Kacey Musgraves release "Same Trailer Different Park" is part a hybrid of wry pop and classic country. It's hard to categorize neatly but there's no denying it's popularity. In other words a perfect Americana nominee. I've decided the odds of this are too remote to be real.

Patty Griffin is tHe perfect performer and her new album 'American Kid' is a perfect fit for americana AOTY.
The biggest dark horse of the bunch Sturgill Simpson's "High Top Mountain" is, as I like to say, so country it's Americana.

The Civil Wars self-titled post-hiatus release is probably the most sure thing on this list. One thing's for certain, barring a miracle of reconciliation this win will result in one chilly acceptance ceremony.