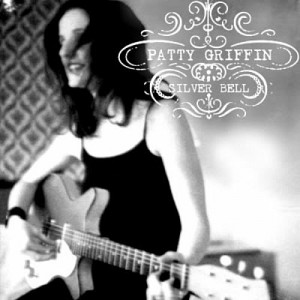 Patty Griffin's follow-up to 1998's Flaming Red, which went unreleased by her then label A&M records, now has a street date. After being shelved for more than a decade, "Silver Bell" will be released on September 24 by A+M/Universal.
Though "lost" "Silver bell has hardly been forgotten. The album has been available on-line for years for fans willing to do a little digging. And Several of the songs from "Silver Bell," "Top of the World," "Mother Of God" and "Standing" found their way on her following album, "Impossible Dream." Some songs have also been covered by others, "Truth #2″ was recorded by The Dixie Chicks, "What You Are" by The Greencards and "One More Girl" by The Wreckers
Though it's preferable that music be released at the timing chosen by the artist, sometimes a shelving can build a demand and mystique that can work to the benefit of the release when it finally does become available. Either way, it will be nice to hear the tracks as she originally intended them.
Silver Bell Track Listing:
1) Little God
2) Boston
3) Perfect White Girls
4) Truth #2
5) What You Are
6) Silver Bell
7) Driving
8) Sooner Or Later
9) Top Of The World
10) Sorry And Sad
11) Making Pies
12) Mother Of God
13) One More Girl
14) Standing