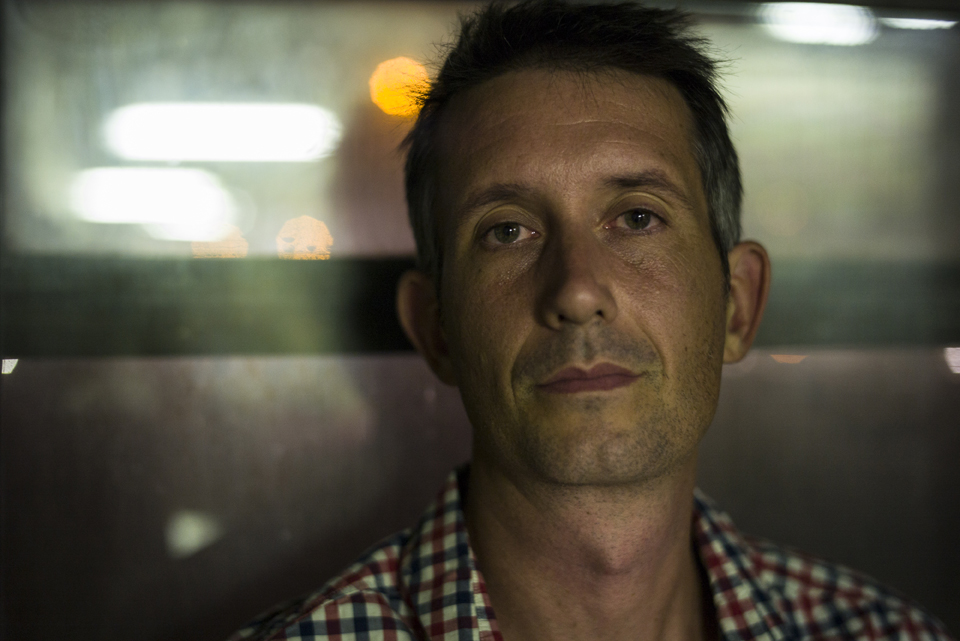 There are few songs that move me quite as much as Slobberbone's "Lumberlung." I'd put it up there with Ryan Adams' 'Oh My Sweet Carolina' and Drive-By Truckers' 'Goddamn Lonely Love' on my 'melancholy tales of faded love' list
Nortex troubadour Ronnie Fauss wisely agrees. He pays honorable tribute on this fine rendition picking up the pace and little giving it an a slightly jauntier spin without losing any of the emotion-wrenching punch.
Of his relationship with the band and recording the song Fauss says "I first heard Slobberbone over the speakers at a now defunct record store on lower Greenville in Dallas. It stopped me in my tracks – I went to the counter and said "what in the hell is this?!?" The album was "Everything you thought was right was wrong today" and the song was "Lumberlung".
I bought the CD on the spot, and listened all the way home. When I got home I went straight to the guitar that was under my bed (and had not been played in years) and started working on a song of my own. It was just my natural response to hearing Slobberbone for the first time – I had to make something of my own.
I became a superfan. I went to see them many times around Deep Ellum and other parts of Dallas…I introduced my buddies to them and they became superfans as well, we bonded like brothers at their shows. Also, I kept on writing my own songs. A few years later, I had a batch of material that I felt good enough about to record. I had read that (Slobberbone lead singer) Brent Best was recording local artists in his spare time in his home studio, so I went to see him at a solo gig he was playing at the Barley House…after a few shots of whiskey I mustered up the courage to approach him, introduce myself, and ask if he would be open to helping me make a record. He gave me a once-over and said "sure", and that was that.
We recorded my first EP in his house in the Spring of 2008. It was very surreal to be recording with the songwriter who had encouraged me to start writing songs in the first place! It's an intimate, stripped down recording…tracked over his linoleum kitchen floor. He would stand up between takes, go to the stove and stir something in a pot, and then return to the control board. He said he was cooking a goat. I'm proud of the record we made together, it's called "New Songs For The Old Frontier Volume 1".
When I was invited to pick a Slobberbone song to record for this project, I was elated. What an honor! But then a sort of creative atrophy took over. As I listened through their entire catalog in search of a song to cover, I came to realization – I could not improve on anything they had ever done. I only want to offer my own version of someone else's song if I think I can bring something unique and meaningful to the table…but how could I improve on perfection???
And then it hit me – don't try to do it better, just do it different. So I went back to "Lumberlung"…the first song I heard by Slobberbone in that record store more than a decade earlier, and an idea hit me. Speed it up a bit, change the tempo, bring in a banjo and a mandolin and a fiddle and turn it into a back porch picking number. Their original verison is perfect and beautiful and haunting, mine is something different.
I'm proud of how it turned out. It's one of my favorite things I've ever done. I mean come on, I had about the best source material to work with that a man could ask for.'
Fauss joins Luther Dickinson and others that have recorded Slobberbone songs to celebrate the release of Bees and Seas: The Best Of Slobberbone