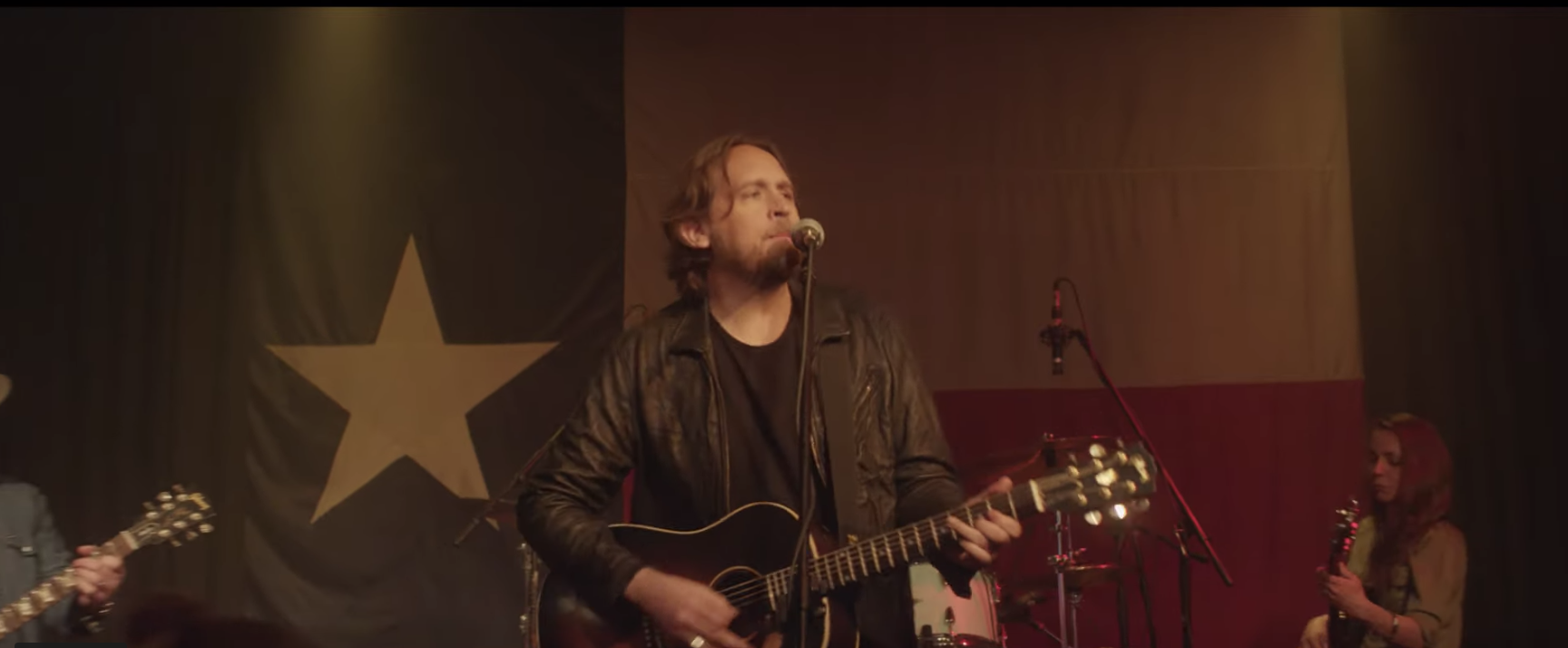 It seems these days people are going out of their way to find reasons to divide themselves. Like somehow looking for the common humanity in your neighbor that binds us together is out of style, and choosing identity can only happen in opposition against…well, anything! is the new rule.
Chips on the shoulder are all the rage (oftentimes with actual rage.)
Hayes Carll has the tonic for what ails our wounded soul! His new album 'What It Is' is pure Carll – that is heart, wit, a wry smile and brimming with hospitality.
The video starts with Carll laying on a longneck littered dance floor as he's helped to his feet by a random two-stepper. As an excellent study on contrast Carll wonders the bar singing about division and strife as the camera cuts to joyful couples dancing to the fiddle-fueled boogie blissfully oblivious to the message.
Carll is both onstage and in the crowd trading lyrical duties with various bar patrons as they embody the simple beauty of a Saturday night distraction away from work, bills, life.
In this Age of Outrage, we need a reminder that things, and people, are generally good as long as we take the time away from our grievance fetish to celebrate that fact. 'Times Like These' brings perspective and brings us together.
And reminds us to dance.
Let's all sing along…
In times like these everyone could use a hand
Instead, we stand around losing ground
Fighting for the promised land
It's so hard to tell if this is heaven or hell
And I could never measure by degrees
But it's sure gettin' warm 'round here in times like these
In times like these do I really need a billionaire
Just takin' all my time tryin' to tell me I was treated unfair?
Well then I got to pay, it's the home of the brave
Gets divided into them and the weak
Oh I find I'm a-losing my mind in times like these
Yeah they come and they go
They're in and then out
Every day I'm getting better at losing something I haven't got
I just wanna do my labor, love my girl, and help my neighbor
While I keep a little hope for my dreams
But it's sure getting hard, brother, in times like these
In times like these I wish someone was on my side
Instead of bringing it together we're just widening the great divide
I hope and I pray at the end of the day
I can somehow get my troubles to ease
But I gotta say, it's not looking good, not in times like these
Yeah they come and they go
They're cold then they're hot
I just try to keep the world from turning me to something I'm not
I'm gonna try to run until the whole thing's done
And I just hope I don't end up on my knees
But it's sure getting hard to stand up in times like these
I just wanna do my labor, love my girl, and help my neighbor
While I'm keeping all my joie de vivre
But it's sure getting hard, brother, in times like these
I could use just a little bit of help in times like these