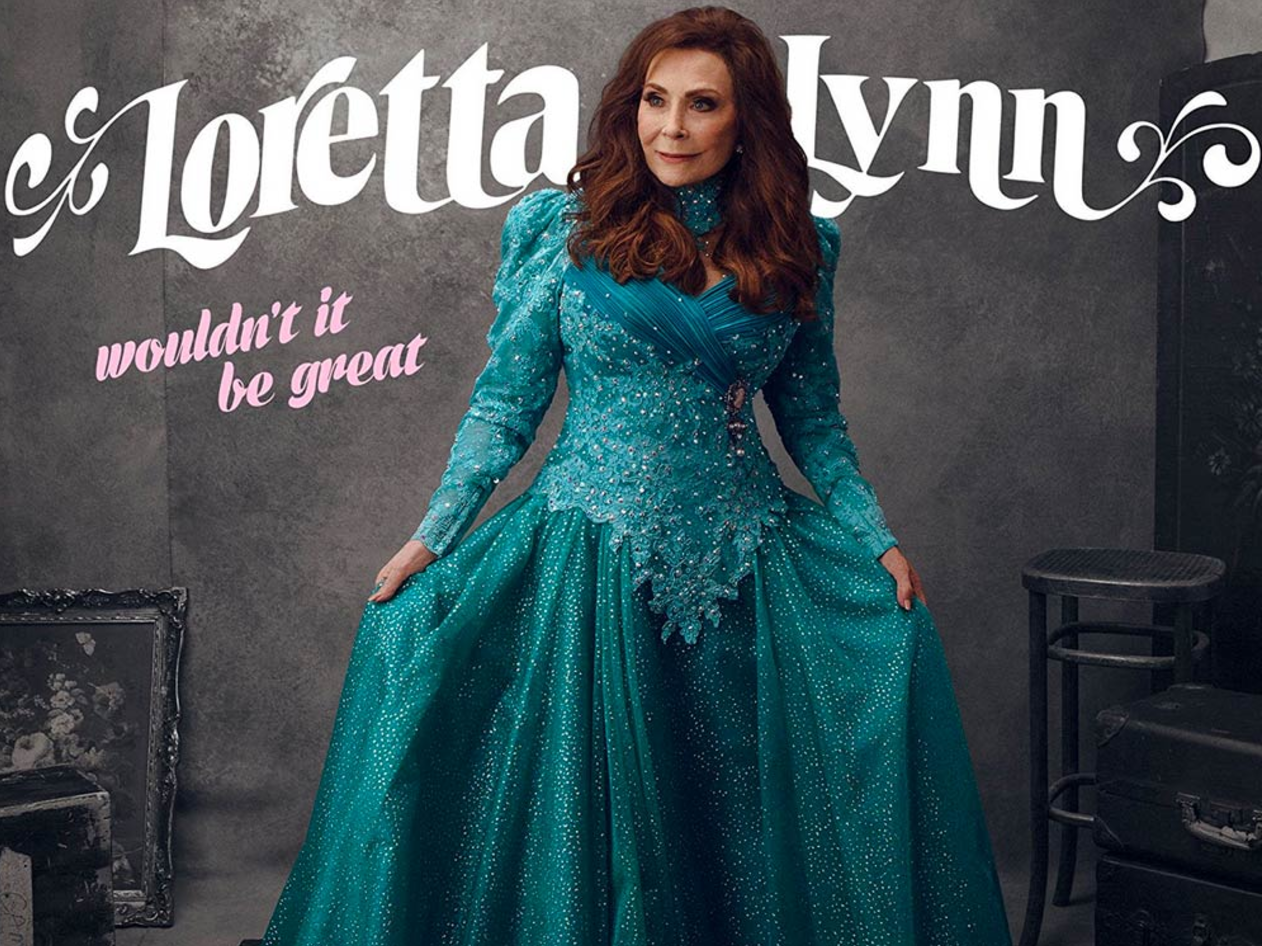 The latest volume of Cash Cabin Sessions, recordings is going to be one by a country music legend.
Loretta Lynn will celebrate her 85th birthday not only by playing two sold-out shows in the hallowed halls of Nashville's Ryman Auditorium on April 14th, but by also releasing 'Wouldn't It Be Great' a few months later on Friday, August 18. This latest Cash Cabin Sessions release is produced by Patsy Lynn Russell and John Carter Cash at Johnny Cash's Cash Cabin in Hendersonville, Tenn.
'Wouldn't It Be Great' will premiere new compositions like "Ruby's Stool," "Ain't No Time to Go" and "I'm Dying for Someone to Live For" and will revisit classics "God Makes No Mistakes," "Coal Miner's Daughter" and "Don't Come Home A' Drinkin' (With Lovin' on Your Mind)" that have been written or co-written by Lynn.
"I think you try to do better with every record you put out, It's just everyday living—and everybody wants to know, 'Well, what is it about your songs that people like?' I think you've got to tell your stories. I just think it hits everybody, you know, the songs." Loretta said of the record and her songwriting approach.
Preorder 'Wouldn't It Be Great.'
Wouldn't It Be Great Track List and Songwriters
"Wouldn't It Be Great" (Loretta Lynn)
"Ruby's Stool" (Loretta Lynn, Shawn Camp)
"I'm Dying for Someone to Live For" (Loretta Lynn, Shawn Camp)
"Another Bridge to Burn" (Loretta Lynn, Lola Jean Dillon)
"Ain't No Time to Go" (Loretta Lynn, Patsy Lynn Russell)
"God Makes No Mistakes" (Loretta Lynn)
"These Ole Blues" (Loretta Lynn, Patsy Lynn Russell)
"My Angel Mother" (Loretta Lynn)
"Don't Come Home A' Drinkin'" (Loretta Lynn, Peggy Sue Wells)
"The Big Man" (Loretta Lynn, Shawn Camp)
"Lulie Vars" (Traditional, arrangement by Loretta Lynn)
"Darkest Day" (Loretta Lynn)
"Coal Miner's Daughter" (Loretta Lynn)