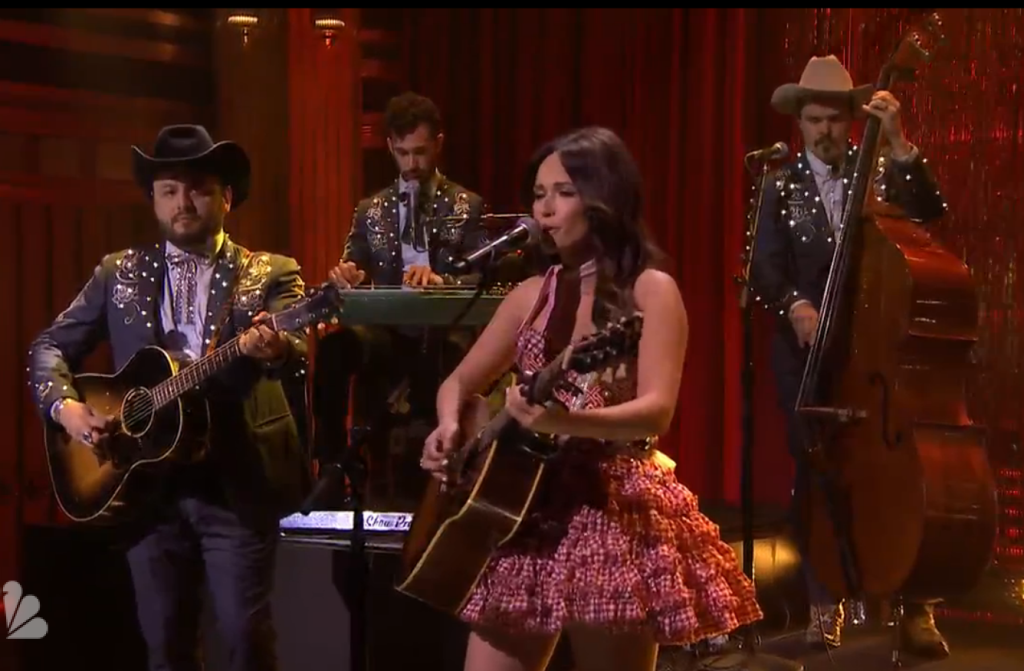 Kacey Musgraves is hitting the late night circuit ahead of her much-anticipated release 'Pageant Material' to be released later this month.
Musgraves treated fans to her steaming hot latest single "Biscuits." The song reflects Kacey's own no nonsense spunk and charm, and she and the band sported their cosmic country and western finery as they always do on her road performances.
'Pageant Material' is the follow-up to 2013's 2-time Grammy-winning 'Same Trailer Different Park' and is sure to top the country and Americana charts.
In a separate video Musgraves reveals the song's writing session with Shane McAnally and Brandy Clark and how "Biscuits," how the recording session took advantage of some authentic bakeware as instrumentation and why the song wasn't included on 'Same Trailer Different Park'
Catch the replay and song background below.
Musgraves also gave some background on how she, Brandy Clark and