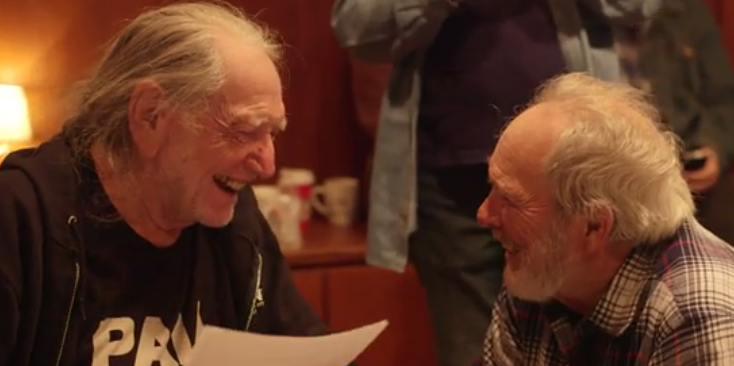 It's no coincidence that Conan O'Brien's official site held the premiered the new Willie Nelson & Merle Haggard video for "It's All Going To Pot" on this day, 4/20. If you don't get the title reference to this day I suggest you Google 4/20. i'll wait…
Now that we're up to speed, big horns kick off this uptempo ditty which plays the legendary pair's reflection on the state of society and their choice of adult recreational activity. Recounting their days of drinking and popping pills and how it just doesn't compare. And that whatever society and that 'cacklehaed in the box" says, they'll stay true to their Outlaw moniker to the end.
The cut can be found on the upcoming collaboration album 'Django and Jimmie" to be released June 2nd. Pre-order it on Willie's Official Online Store or Amazon.