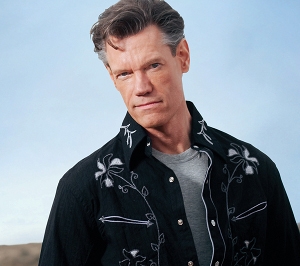 I just received an PR email that Country singer Randy Travis has been admitted to a Texas hospital and is listed in critical condition. The email reads "The Grammy winner is suffering from complications of recently acquired viral cardiomyopathy. Travis was admitted into the medical facility yesterday."
According to the Mayo Clinic, cardiomyopathy is a "disease that weakens and enlarges your heart muscle." Cardiomyopathy can lead to heart failure.
Randy Travis recently released 'Tonight I'm Playing Possum,' a tribute song for the late George Jones he recorded with Joe Nichols.
Te story has been conformed by USA Today and CNN
Acquired viral cardiomyopathy: Country singer Randy Travis' heart condition explained (FOX)
UPDATE 7/10: Publicist Kirt Webster said Wednesday night that the 54-year-old Travis suffered the stroke while he was being treated for congestive heart failure because of a viral illness. It was not clear what kind of stroke Travis suffered.
Webster said Travis was undergoing surgery to relieve pressure on his brain. He remained in critical condition.
"His family and friends here with him at the hospital request your prayers and support," Webster said in a news release.
Read more: http://www.foxnews.com/entertainment/2013/07/10/randy-travis-in-congestive-heart-failure-doctors-say/#ixzz2Yho0Efj0
i will update when I get more news.