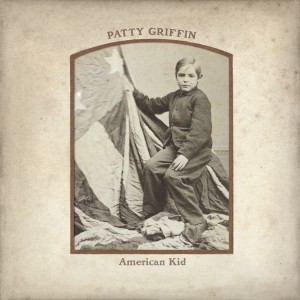 Singer/songwriter and 3 Girls & Their Buddy , Band of Joy band member, Patty Griffin will release a new album of original material titled American Kid on May 7 through New West Records.
The follow up to 2007's Children Running Through was written to honor her father, whose exceptional life included working as a high school science teacher, fighting in World War II, raising seven children and living in a Trappist Monastery.
This will be the first album of Griffin's that's completely rooted in the Americana sound. "It was recorded in Memphis," Griffin said. "Part of the reason was the chance to get away from what I'd been doing."
The album includes appearances from the North Mississippi Allstars' guitarist Luther Dickinson and drummer Cody Dickinson, and was co-produced by Craig Ross.
You can take a look at American Kid's track list below.
1 – Go Wherever You Want To Go
2 – Don't Let Me Die In Florida
3 – Ohio
4 – Wild Old Dog (See video below)
5 – Mom & Dad's Waltz
6 – Faithful Son
7 – Highway Son
8 – That Kind of Lonely
9 – Irish Boy
10 – Get Ready Marie
11 – Not A Bad Man
12 – Gonna Miss You When You're Gone