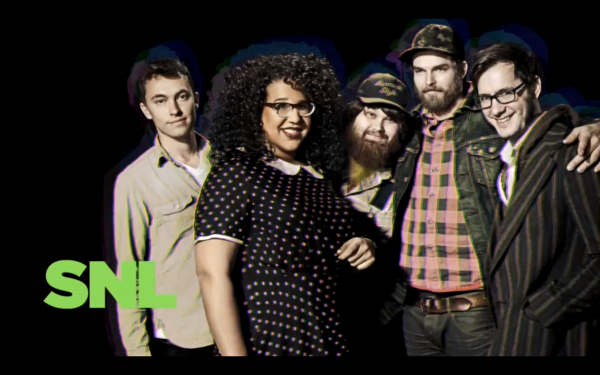 Alabama Shakes is definitely hitting a stride. Coming off lead singer Brittany Howard shining performance among other at luminaries at the Grammy's Levon Helm tribute the band then made their Austin City Limits and Saturday Night Live debut. Both of which airing simultaneously last night.
The band performed their rootsy Motown-like single "Hold On" and a newer song titled "Always Alright" (free for download for a limited time) on SNL.
Their ACL setlist included five songs: "Hold On", "Always Alright", "You Ain't Alone", "I Ain't the Same", and "On Your Way". The episode of ACL also featured a four-song performance by Texas' blues man Gary Clark, Jr.
Check Alabama Shakes' two SNL performances and the full episode of ACL below.
Watch Gary Clark Jr. / Alabama Shakes on PBS. See more from Austin City Limits.