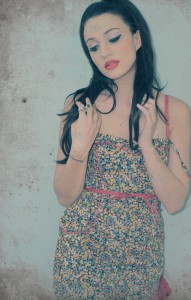 When twitter first caught my attention I felt I had no use for it. It seemed like an endless torrent of inanity and, I was not narcissistic enough to imagine anyone gave a flip what or where I was eating at that exact moment.
But I created an account and after seeing how some musicians, like Jason Isbell – @JasonIsbell – and labels, like Bloodshot Records – @BSHQ – that I respect were using it as a format for topical, and often hilarious, discussions about music I dove in and began to carve out my own backwoods niche.
Now after 22k + tweets and 5k + followers I think I've got the hang of it. I've followed, been followed by, re-tweeted and been re-tweeted by, some of the best musicians, labels , venues I could dare to imagine. THAT'S the magic of twitter, it democratizes discussions. As long as you have something to add to the dialogue someone will listen. As the grand matrone of Americana on twitter, Rossanne Cash – @rosannecash says on her profile page, "I like Twitter as cafe society."
I've discovered many great musicians from twitter, one being the lovely and talented Lindi Ortega – @lindiortega – (thanks to a tweet by the excellent musician Brett Detar – @brettdetar .) Ortega and her team were kind and gracious enough to work with me to bring you a little something to celebrate my little milestone.
Just share your email address below to download a sweet ( and FREE!) mp3 of Lindi's unique interpretation of the Johnny Cash classic Folsom Prison Blues.
And be sure to look for Lindi's new release "Cigarettes and Truckstops" coming out October 2nd!
Thanks to all my excellent followers and, if your not yet doing so, be sure to follow Twang Nation, as well as everyone in this post I've mentioned and and all your favorite musicians on twitter. Let's keep the conversation (and music!) going.