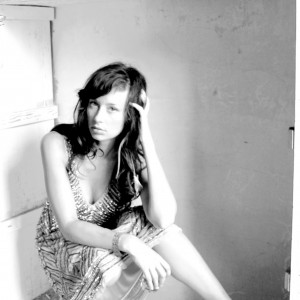 Athens GA-based Americana songstress Lera Lynn follows up her debut full length (Have You Met Lera Lynn?) with a seven inch, which includes a cover of June Carter Cash penned and Johnny Cash renowned Ring of Fire.
Lynn says of the cover "I always thought June Carter's "Ring of Fire" was written as a dark song, maybe it's just where I was when I heard it one dark day. It's been a lot of fun to rearrange it, almost making it my own. I hope we've done it justice. I hope they [the Cash Family] would be proud."
I never understand when people do cover songs, especially of iconic songs, and then don't interpret them personally. Lynn does exactly that with her take smolders (heh) punctuated with discordant peaks in the chorus. Look for Lera Lynn  on tour in Texas and up the East coast this March and April.