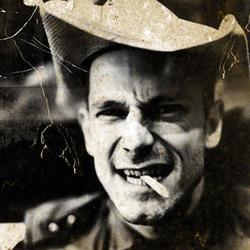 This morning the Americana Music Association  shared a link to an online Spin.com (Meet the New Stars of Americana) past covering the Americana scene in Red Hook Brooklyn and touching on the Americana genre in general.
I take a view much like I believe Jed Hilly and the AMA do, since they sent this article out via twitter and their own official email blast, that any press is good press and it helps to lift all Americana boats in the ocean of mass-media and National consciousness.  It takes a real aberration of opinion, like calling Robert Plant the King of Americana or declaring the predecessor to Americana, alt.country to be dead , to rile my feathers enough to take use this blog as a virtual soap box..
But the article is pretty much what i would expect from Spin magazine. A 20-something speaking using context of indy-rock and language of 20-somethings to establish shared taste and like-mindedness. Ever generation does this. Have you listened to most 20-somethings on the  train talking to one another? It's like razor wire, like, for your, like, ears. Right?!
I'm just glade that in this instance Uncle Tupelo , Whiskeytown and Bill Monroe are the topic of conversation instead of the whatever skinny-jean and hoodied is the flavor of the week.
If there's anything in the article that peeves me it's the reference to Americana pioneer Gillian Welch, who co-produced of the 9 million unit selling O, Brother, Where Art Thou and Alison Krauss, the most awarded woman in Grammy history (26 awards of  38 nominations) as "niche acts." I think most musicians would love to have that niche. there is also the painfully ham-handed application of sub-genre definitions – "chillbilly, bootgaze, artisanal rock, outhouse, tin can alley, or hobohemian."
Fans of Americana share, aside from band-wagoners, share a lot of the same attributes as folk, blues and jazz fans. there is a reverence to a purity and reverence to an idea of "tradition" that sometimes gets in the way of innovation and creativity. But in the case of Americana, a mongrel genre at best, the litmus of genre purity, or as I like to call it the "more authentic than thou" argument, makes no sense for a field that can claim genre-bending acts like Those Darlin's , Hank Williams III and the Legendary Shack Shakers as members.
Washboard lessons held in Brooklyn, John Deere caps and pearl-snap shirts from Urban Outfitters  and a vague grasp of bluegrass history is no threat to Americana.  Age, geography, wardrobe or other litmus tests aside from the musical variety which I partake in ad nauseam, is pure horseshit.