Charlie Daniels singer, songwriter, bandleader, multi-instrumentalist, philanthropist and Country Music Hall of Fame member died Monday from hemorrhagic stroke in Nashville. He was 83 years old.
We all know about Daniels' most famous for Grammy-winning cross-genre hit song "The Devil Went Down to Georgia," from the 1979 Charlie Daniels Band album "Million Mile Reflections." The song became even bigger with its inclusion on the soundtrack for the hit movie 'Urban Cowboy,' in which Daniels makes an onscreen appearance with his band playing along with the recorded song during the film's dance contest scene.
Before making the leap into stardom Daniels was a Music Row session musician playing guitar, bass, mandolin and fiddle as needed for the session. often working for his friend, producer Bob Johnston whom he had befriended after meeting on the Ft. Worth club scene . Several of these Johnston-led sessions were for Bob Dylan albums during 1969 and 1970, most notably playing guitar and bass guitar on on Bob Dylan's 1969 LP 'Nashville Skyline' which Danials told Billboard he almost wan't included.
"They had built the nucleus of that studio band around him with the other two albums he had done in town, 'Blonde On Blonde' and 'John Wesley Harding.' But the guitarist they wanted [Wayne Moss] could not make the first session because he was already booked elsewhere. So Bob Johnston called me and got me to fill in for him, and Dylan liked what I was doing. I was getting ready to leave but he didn't want me to leave and asked me to stick around and I wound up doing two more records with him in 'Self Portrait' and 'New Morning.' But it was happenstance that I was on those initial sessions for Nashville Skyline."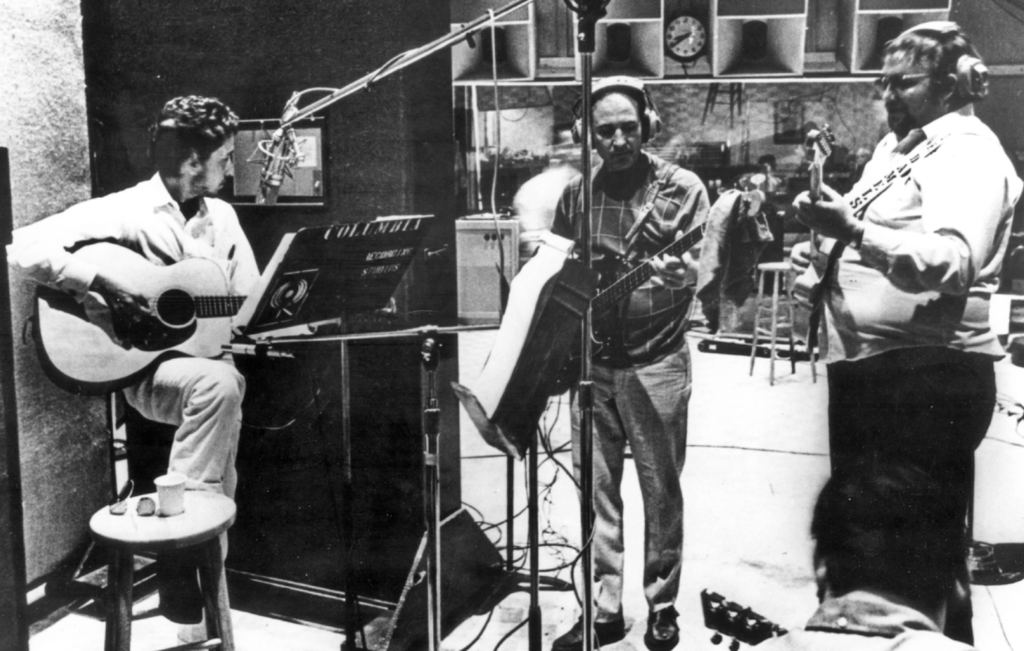 Daniels inclusion in these sessions provided other opportunities outside of Country Music.
Producer Pete Drake convinced Ringo Starr to move his 'Beaucoups of Blues' sessions from the U.K. to Nashville by telling Starr that within a week Drake's musician friends could produce more than an albums worth of material. Perhaps recalling those later Beatles recording sessions Ringo reportedly thought this was an 'impossible' feat and might have been swayed by witnessing the quickness of the sessions, which had been common for Nashville Country music sessions for years.
Daniels recalled the sessions as "pretty typical Nashville sessions. You know, three songs in three hours. It was go in, sit down and work. Here's the songs, here's the chords, let's get it done. It was not a Beatles-type leisurely session. It was work."
Starr, apparently convinced, said of the sessions, "We did the album in two nights. … I was only there three days recording. I'd learn five songs in the morning and I'd go and record five songs that night. It was really good."
This led to the most unlikely gig in Daniels' career, playing with Leonard Cohen.
Daniels recalled in his biography 'Never Look At The Empty Seats.' "When Bob Johnston brought Leonard Cohen to Nashville to record an album, I have to admit that I knew very little about him and was completely unfamiliar with his music.Leonard was a totally different kind of artist than any I had ever worked with. His music was sensitive and haunting, and the imagery of his lyrics was abstract and poetic, like a Georgia O'Keeffe painting. … When I first heard 'Bird on the Wire,' I didn't know what to think. Here was a truly unique artist, and his songs were so delicate that one out-of-place guitar lick could bend it out of shape. When you worked with Leonard, you had to listen closely and get in sync with what he was trying to convey. You had to interpret it in the same musical frame he was operating in. Sometimes it only called for a well-placed note or two, sparse but meaningful. I know that sounds philosophical and stilted, but so was Leonard's music. You needed to be in a certain frame of mind, and it was a challenging but satisfying experience."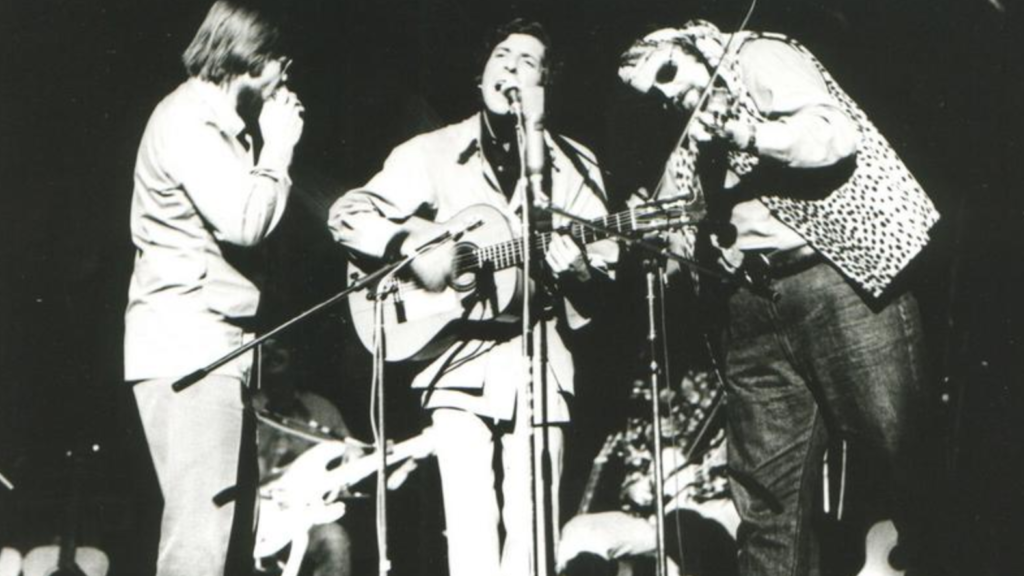 Following the release of the album, 'Songs From A Room' (1969), Cohen invited Daniels to join him on tour. "I was asked to be part of the backup band that would be called The Army. It was a different kind of band, mostly acoustical instruments with no drums. We needed to surround Leonard with delicate, genteel sounds. For a bang, slam, redline graduate of thirteen years of honky-tonk and rock and roll, it would be a learning experience."
Daniels went on to help found the Southern Rock sound that then influenced bands like The Drive-By Truckers and Blackberry Smoke
Though the Americana and roots music community never really warmed up to Daniels, mainly due to his outspoken conservatism and the communities general liberal slant, in 2006 Charlie Daniels received the First Amendment Center / Americana Music Association "Spirit of Americana Free Speech Award" at the 5th Annual Americana Honors & Awards at the Ryman Auditorium ceremony.