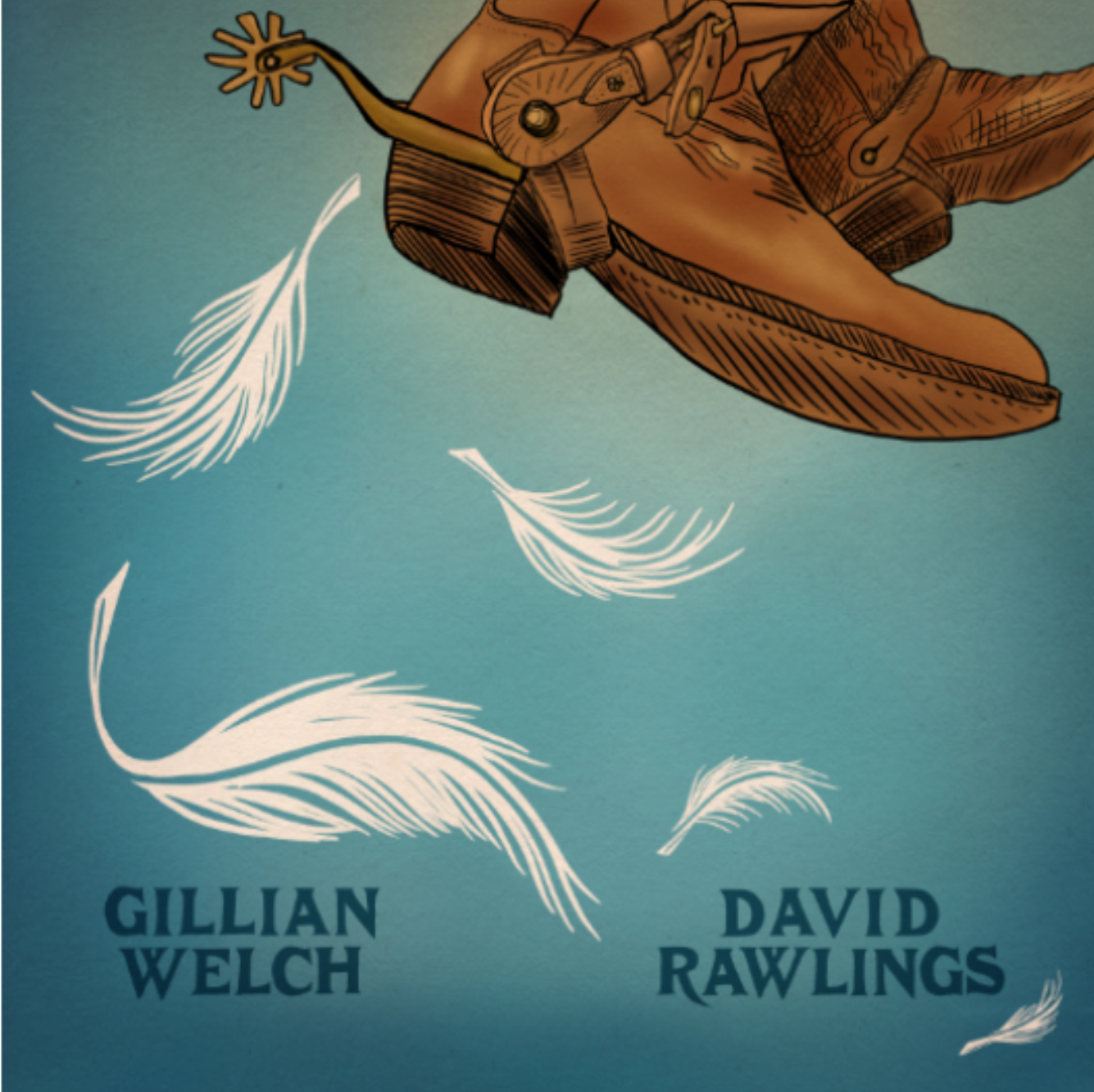 Gillian Welch and David Rawlings wrote "When A Cowboy Trades His Spurs For Wings" for the recent six-part Coen brothers anthology, The Ballad Of Buster Scruggs. If you watched the show you know the original song was sung by Tim Blake Nelson as Buster Scruggs alongside Willie Watson as "The Kid." Today, Welch and Rawlings share a new version that they will perform at the 91st Academy Awards on 2/24.
Gillian Welch and David Rawlings recently garnered a nomination for "Best Original Song" at the 2019 Academy Awards, for "When A Cowboy Trades His Spurs For Wings." their version of the song on Acony Records, which they sing in their own lonesome and timeless
style, invoking both the absurd fatalism of the show and their own penchant for a good yodel.
Welch and Rawlings said about their nomination: "We are eternally grateful to Ethan and Joel Coen for giving us the opportunity to write a cowboy duet between the living and the dead, and to Willie Watson and Tim Blake Nelson for bringing it to life."
The pair confirmed they will perform the song on The Grand Ole Opry on February 16th as well as at the 91st Academy Awards on Sunday, February 24, 2019.
Welch revealed the story behind the song and working with the Coen Brothers in a recent Rolling Stone interview:
"They [The Coen Brothers] gave David and I the script, and they gave us the script of maybe two other of the shorts in the collection so we could gauge the darkness [laughs]… And then there was just a really basic conversation [with Joel Coen]. He was like, "Look, there's the singing cowboy — he's been around for a while. Now here comes the new guy. He's cuter, he's faster and he sings better. He's just better. It's the new model. He's coming for him."… Joel just said, "Here's the specifics of it. They have to be able to sing it together. They have to be able to sing it once Tim has been shot and is dead and is floating up to heaven."
Gillian also spoke to Variety about her and Rawlings' process writing the song:
"It was a pretty straightforward thing: 'Well, we need a song for when two singing cowboys gun it out, and then they have to do a duet with one of 'em dead. You think you can do that?' 'Yeah, I think we can do that'"… "The more peculiar restraints you put upon a song, the more fun it is, so this was kind of a dream assignment," Welch says. "And they didn't tell us to do this, but if you're writing a gunfight song between two singing cowboys, who wouldn't love the opportunity to put some yodeling in?"
Buy the single "When A Cowboy Trades His Spurs For Wings" here.