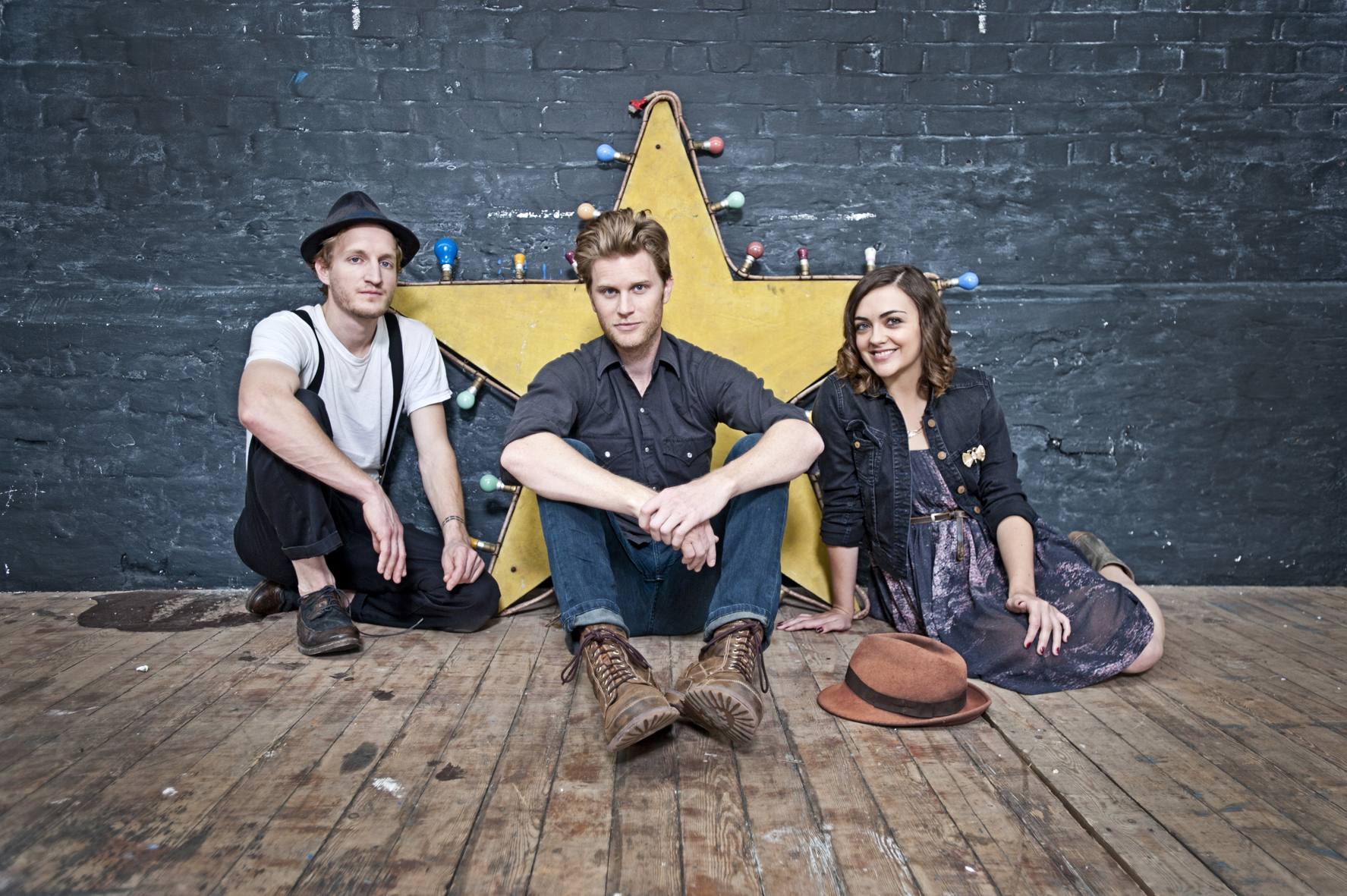 Colorado pop-folk band the Lumineers were celebrated and derided for the 2012 earworm "Ho Hey" that taught a whole generation to stomps and clap in unison. To their credit instead of rushing out 'The Lumineers II" to capitalize on the success of their Grammy-nominated 2013 self-titled album the band took time making their sophomore follow up 'Cleopatra.' (out April 8th)
"'Ophelia' is a vague reference to people falling in love with fame," songwriter, lead vocalist, guitarist Wesley Schultz told EW. "That spotlight can seem like an endless buffet, but in reality, you're just shiny, bright and new to people for a quick moment — and then you have the rest of your life to live."
"Ophelia," the new cut from 'Cleopatra.' First thought is it takes big balls to give your song the same title as one of the most famous songs by The Band, but hey (Ho!), shoot for the stars. The song has a slightly edgier tone than their earlier work though the signature foot stomps and belts of "Oh" are still evident.
Take a listen:
The Lumineers debuted in 2012 with their eponymous album. In 2013, they were nominated for two Grammy Awards, Best New Artist and Best Americana Album. The album reached Number Two on the Billboard 200 while the hit "Ho Hey" stayed in the Top 10 on the Hot 100 for 14 weeks.
Head to thelumineers.com to check out newly posted tour dates.
Cleopatra track list
1. "Sleep On The Floor"
2. "Ophelia"
3. "Cleopatra"
4. "Gun Song"
5. "Angela"
6. "In The Light"
7. "Gale Song"
8. "Long Way From Home"
9. "Sick In The Head"
10. "My Eyes"
11. "Patience"